Look for a Nebraska medical marijuana initiative next year after the legislature killed a bill this week, a Pennsylvania poll finds broad support for criminal justice reforms, and more.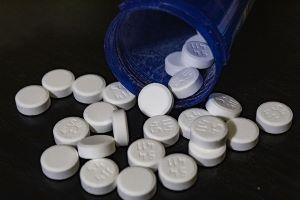 Medical Marijuana
Nebraska Medical Marijuana Bill Killed, Setting Stage for New Initiative. A bill to legalize and regulate medical marijuana, LB 474, was killed in the legislature Wednesday night. That sets the stage for another drive for a medical marijuana initiative, which is likely to be less restrictive than the bill that just died. The bill died when supporters were unable to go up with enough votes to stop a filibuster by opponents.
Drug Policy
Washington Governor Signs Bill Making Drug Possession a Misdemeanor. Gov. Jay Inslee (D) has signed into law Senate Bill 5476, which makes the possession of personal use amounts of drugs a misdemeanor, not a felony. The bill came after the state Supreme Court threw out the state's felony drug possession law earlier this year, and the legislature grappled with whether to do nothing and effectively decriminalize drug possession or act to ensure drug possession remained a criminal offense, even if not a felony.
Harm Reduction
Vermont Senate Approves Bill to Legalize Buprenorphine Possession. The state Senate on Wednesday voted to approve a bill legalizing the possession of limited amounts of the opioid maintenance drug buprenorphine, House Bill 225. The bill has already passed the House and now goes to the desk of Gov. Phil Scott (R). It would allow people to possess up to 224 milligrams of the drug, enough for a two week supply, without a doctor's prescription.
Law Enforcement
House Democrats File Bill to End Pentagon Shipments of Excess Equipment to Police Departments. Eighteen House Democrats led by Rep. Nydia Velasquez (D-NY) filed a bill Thursday to end the program that lets the Pentagon ship surplus equipment to local police departments. At the same time, more than 150 organizations signed on to a letter to lawmakers backing the bill. "The 1033 program has contributed to a military-style police culture and has endangered countless lives, particularly in communities of color," the 155 organizations wrote in the letter. "It is our assessment that the 1033 program is irreparable and should be abolished, especially in light of the fact that past attempts to reform the program were ineffective."
Pennsylvania Voters Support Criminal Justice Reforms, Poll Finds. A a new poll from Data for Progress and The Lab finds broad support for criminal justice reforms in the state. Voters approved of sentence reductions for good behavior in prison (75%), ending probation when supervision is no longer necessary (68%), limiting the use of cash bail (64%), and decriminalizing drug possession (60%).