Federal bills to reform asset forfeiture and study the impact of marijuana legalization get filed, a Tennessee push for medical marijuana dies for the year, and more.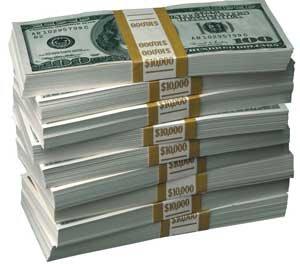 Marijuana Policy
Federal Bill to Study Impacts of Marijuana Legalization Filed. Senators Robert Menendez (D-NJ) and Rand Paul (R-KY) have filed a bill that would create a first-of-its-kind comprehensive study into the impacts and effects of state-legalized medicinal and non-medicinal marijuana programs. The Marijuana Data Collection Act is also being filed in the House by Reps. Sylvia Garcia (D-TX) and Don Young (R-AK). It would require the Secretary of Health and Human Services, the Attorney General, the Secretary of Labor, and relevant state health agencies to enter a ten-year arrangement with the National Academy of Sciences to conduct, and update, a study on the effects of legalized state marijuana programs biennially. This study would evaluate the impacts and effects of state-legalized medicinal and non-medicinal marijuana programs on state economies, public health, criminal justice, and employment.
Michigan Bill Would Set Marijuana Blood Level for Driver Intoxication. Rep. Pamela Hornberger (R-Chesterfield) has filed House Bill 4727, which would specify how much THC could be in someone's blood before that person is deemed a per se impaired driver. The bill sets a limit of 5 nanograms per milliliter of blood. The bill contradicts the recommendations of a state commission that studied THC blood levels and intoxication, which found that "there is no scientifically supported threshold of (THC) bodily content that would be indicative of impaired driving due to the fact that there is a poor correlation between driving impairment and the blood (plasma) levels of (THC) at the time of blood collection."
Medical Marijuana
Tennessee Medical Marijuana Bill Dies. There will be no medical marijuana in the Volunteer State after the last remaining medical marijuana bill in the legislature was defeated by a single vote in the House Criminal Justice Committee. The bill would have allowed state residents to possess medical marijuana produced in other states.
Texas House Approves Medical Marijuana Expansion. The House has given its approval to House Bill 1535, which would raise allowable THC limits from 0.5% to 5% and add PTSD and several additional medical conditions to the state's medical marijuana program.
Psychedelics
Maine Bill to Legalize Therapeutic Use of Psilocybin Filed. State Sen. Donna Bailey (D) has filed a bill that would legalize the therapeutic use of psilocybin, the Maine Psilocybin Services Act. Under the bill, people 21 and over could legally buy psilocybin from licensed retailers and consume them under the supervision of a licensed "psilocybin services facilitator." The bill would require no specific diagnosis to access psilocybin therapy.
Asset Forfeiture
Federal Asset Forfeiture Reform Bill Filed. US Reps. Tim Walberg (R-MI) and Jamie Raskin (D-MD) have filed a civil asset forfeiture reform bill, he Fifth Amendment Integrity Restoration Act (HR 2857), or FAIR Act. The bill would raise the level of proof necessary for the federal government to seize property. Further, it would reform the IRS structuring statute to protect innocent small business owners while increasing transparency and congressional oversight.
The bill was cosponsored by Reps. Bobby Rush (D-IL), Tom McClintock (R-CA), Tony Cárdenas (D-CA), and Kelly Armstrong (R-ND).
Alabama Asset Forfeiture Reform Bill Advances. The House State Government Committee voted Wednesday to approve House Bill 394, a comprehensive civil asset forfeiture reform measure. The legislative session ends in three days. The bill could still pass, but it has to move now.
Arizona Legislature Passes Bill to End Civil Asset Forfeiture. The Senate on Wednesday approved HB 2810, which would end asset forfeiture without a criminal conviction. The bill has already passed the House and now goes to the desk of Gov. Doug Ducey (R).