A Mississippi appeals court upholds a life sentence for a man busted with 1.5 ounces of marijuana, the Minnesota House votes to legalize marijuana, a South Carolina medical marijuana bill dies, and more.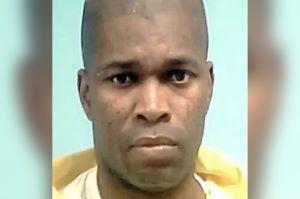 Marijuana Policy
Federal Bill to Protect Marijuana Users from Losing Public Housing Filed. Rep. Eleanor Holmes-Norton (D-DC) has refiled a bill that would let people who live in federally subsidized housing use marijuana in compliance with state laws without fear of losing their housing. Under current federal law and policy, marijuana users can be evicted from public housing even in states where it is legal. "Individuals living in federally assisted housing should not be denied admission, or fear eviction, for using a legal product," Norton said on Thursday. "Adult use and/or medical marijuana is currently legal in 36 states and the District of Columbia, and over 90 percent of Americans support legalized medical marijuana." The bill is not yet available on the congressional website.
Minnesota House Votes to Legalize Marijuana. The House on Thursday evening approved an omnibus marijuana legalization bill, House File 600. The bill would legalize weed for people 21 and over and set up a system of taxed and regulated marijuana commerce. The bill has the support of Gov. Tim Walz (D), but faces dim prospects in the Republican-controlled state Senate.
Mississippi Man's Life Sentence for Marijuana Possession Upheld. A state appeals court on Tuesday upheld a life without parole sentence for Allen Russell after he was arrested with 1.5 ounces of marijuana in 2017. His sentence came after he was designated a habitual offender for having previous burglary and firearms possession convictions. The usual sentence for possessing 1.5 ounces of marijuana is up to three years in prison.
Medical Marijuana
Nebraska Activists Relaunch Medical Marijuana Initiative After Legislature Blocks Bill. After medical marijuana foes in the legislature filibustered and killed a bill there on Wednesday, activists aren't wasting a minute in relaunching a campaign to put the issue before voters next year. State Sen. Anna Wishart (D-Lincoln), who led the legislative effort, took to Twitter Thursday to urge supporters to go to a website to volunteer and/or sign the petition.
South Carolina Medical Marijuana Bill Killed. A medical marijuana bill, Senate Bill 150/ House Bill 3361, has died as the legislative session came to an end Friday. "Quite frankly, I thought this was the year of medical marijuana, which I think has great public support," said Senate Minority Leader Brad Hutto. "That will be at the top of the agenda when we come back."
Harm Reduction
Arizona Bill Legalizing Drug-Testing Strips Heads to Governor's Desk. The House has approved a bill that legalizes test strips that can detect the presence of fentanyl, SB1486. Under current state law, the strips are considered drug paraphernalia. The bill now heads to the desk of Gov. Doug Ducey (R).