A New Jersey cop gets caught with a meth lab in his basement, a Florida deputy gets nailed for planting dope on drivers, and more. Let's get to it: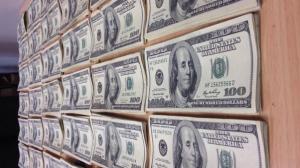 In Long Branch, New Jersey,
a Long Branch police officer was arrested on Sunday
after a domestic disturbance call at his residence with another resident telling police he was involved in drug activity and the State Police Hazmat Unit responding and finding chemicals and equipment consistent with a meth lab, as well as meth residue in some glassware. Officer Christopher Walls, a 19-year veteran of the department, is now charged with first-degree maintaining or operating a controlled dangerous substance (CDS) production facility, as well as second-degree counts of possession of a firearm during the course of a CDS offense, risking widespread injury and endangering the welfare of a child. He also faces third degree charges of manufacturing and possession of meth. He has now been suspended without pay.
In Ridgeland, South Carolina, a former state prison guard was arrested Monday for smuggling lollipops laced with methamphetamine into the Ridgeland Correctional Institution. Ex-Sergeant Dana Fisher, 39, went down after she brought a bag of Blow Pop suckers into the prison and a contraband officer noticed that the wrappers appeared to have been altered with glue. The lollipops then tested positive for methamphetamine. Fisher is facing charges of distribution of methamphetamines, providing contraband to an inmate and misconduct in office.
In Baton Rouge, Louisiana, a former Baton Rouge Police Department detective was arrested for a third time Tuesday amid an ongoing investigation of corruption within the entire narcotics division. Ex-Detective Jason Acree had resigned from the department earlier this month after his second arrest. His first arrest, for allegedly stealing marijuana from the evidence room came in February. He was then hit with obstruction of justice charges earlier this month. And he's now hit with new charges of making false statements in an affidavit, maintaining false public records and malfeasance in office.
In Marianna, Florida, a former Wakulla County sheriff's deputy was convicted Tuesday of planting drugs on innocent drivers during traffic stops. Ex-Deputy Zachary Wester went down after internal affairs investigators found a stash of drugs in his patrol car that he would use to plant during traffic stops. He was charged in a dozen traffic stops where he arrested drivers and passengers on bogus charges and ended up being convicted on 19 counts. Prosecutors had to drop charges in nearly 120 cases involving Wester.