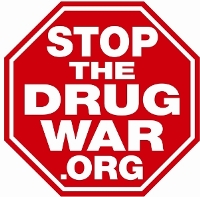 Things haven't gone exactly as planned.
All the medical marijuana news is from the Keystone State this week.
Fifteen thousand Nevada pot offenders just got automatic pardons, the UN says Colombian potential cocaine production was up last year, Kansas City moves toward pot decriminalization, and more.
Montana campaigners handed in what should be enough signatures to get marijuana legalization measures on the ballot, the New Jersey Assembly quickly passed a package of criminal justice reform bills, Houston's police chief is facing mounting pressure to release a report on a deadly drug raid, and more.
Georgia Senate Democrats have filed a police reform bill that includes marijuana decriminalization, the US is ramping up anti-drug operations near Venezuela, Israel takes a step toward marijuana legalization, and more.
Iowa's capital and largest city moves toward marijuana law reform, Vancouver activists march to demand a safe drug supply, progressive Democratic congresswomen roll out a public health-minded bill to reduce incarceration, and more.
The Kansas City and Los Angeles city councils advance marijuana measures, San Francisco supervisors approve a measure to allow safe injection sites, marijuana legalization is advancing in the Isreali Knesset, and more.
Bill Barr is accused of improperly pushing probes of legal marijuana companies, DARPA is funding research into psychedelic-inspired drugs for military purposes, Virginia's Black Legislative Caucus wants marijuana legalized this summer, and more.
Mexico City's police chief narrowly escapes a cartel assassination attempt, the NYPD spent nearly $100 million enforcing the drug laws last year, and more.
UN human rights experts keep up the pressure on the Philippines, the Oregon therapuetic psilocbyin initiative looks set to make the November ballot, and more.
Permission to Reprint:
This issue of Drug War Chronicle is licensed under a modified
Creative Commons Attribution license
. Articles of a purely educational nature in Drug War Chronicle appear courtesy of DRCNet Foundation, unless otherwise noted.