Bill Barr is accused of improperly pushing probes of legal marijuana companies, DARPA is funding research into psychedelic-inspired drugs for military purposes, Virginia's Black Legislative Caucus wants marijuana legalized this summer, and more.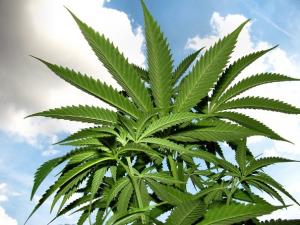 Marijuana Policy,
Justice Department Whistleblower Accuses Attorney General Barr of Targeting Legal Marijuana Industry with Antitrust Probes. Attorney General William Barr improperly targeted legal marijuana companies with anti-trust investigations because he "did not like" the industry, a Justice Department whistleblower told Congress Wednesday. John Elias, a senior official in the department's antitrust division, told the House Judiciary Committee that his office was "forced for political reasons" to pursue unjustified investigations of the industry. "These mergers involve companies with low market shares in a fragmented industry; they do not meet established criteria for antitrust investigations," the statement says. "While these were nominally antitrust investigations and used antitrust investigative authorities, they were not bona fide antitrust investigations. Nonetheless, they accounted for 29% of the antitrust division's full-review merger investigations in Fiscal Year 2019," Elias said.
Virginia Black Lawmakers Push to Legalize Marijuana in Special Session This Summer. The legislature and the governor just approved marijuana legalization, but the Virginia Legislative Black Caucus has included full legalization as part of its list of priorities for a special session this summer. The caucus also plans to file bills dealing with a ban on no-knock warrants, racial data reporting on low-level arrests, and other criminal justice reforms.
Medical Marijuana
New Jersey Department of Health Announces Waiver to Allow Medical Marijuana Alternative Treatment Centers to Provide Home Delivery. The state Department of Health Thursday issued a waiver that allows Alternative Treatment Centers to provide home delivery of medical marijuana to patients and designated caregivers. This marks a significant first step in implementing the full home delivery provisions found in Jake Honig's Law, which was signed by Governor Murphy last summer. Deliveries will be conducted by ATC employees who have undergone a criminal background check, and delivery vehicles will need to be equipped with security measures, including GPS tracking and a secure lock box.
Psychedelics
US Military Spending $27 Million to Develop New Class of Psychedelic-Inspired Drugs. The Department of Defense's Defense Advanced Research Projects Agency (DARPA) has funded $26.9 million for research that "aims to create new medications to effectively and rapidly treat depression, anxiety, and substance abuse without major side effects." The researchers are looking at ketamine and psilocybin, but hope to develop drugs without "their hallucinogenic, addictive, and disorienting side effects make their clinical use limited," said Brian L. Roth, a professor of pharmacology at UNC School of Medicine and the research project's leader.
Drug Policy
Marijuana Reform Pioneer Dr. Lester Grinspoon Dead at 92. Lester Grinspoon, a Harvard professor, psychiatrist, and author of a dozen books, including Marihuana Reconsidered, the single most comprehensive and thoughtful and convincing explanation of the crucial need to end marijuana prohibition and establish a legal marijuana market, died Thursday at age 92. Back in the 1970s, Grinspoon began reviewing the literature on marijuana at the behest of his Harvard colleague Carl Sagan and concluded that marijuana should not only not be criminalized, but could be an enriching experience. Dr. Grinspoon was also a long-serving member of NORML's Board of Directors, including many years as board chair. He served as a member of the NORML Advisory Board until his death.
International
Swiss Government Moves to Ease Access to Medical Marijuana. The Federal Council on Wednesday submitted a revised version of the country's drug law that would allow doctors to prescribe medical marijuana without prior authorization. Under current law, they must first get an exceptional approval from the Federal Office for Public Health. The proposal has the support of all parties except the rightwing Swiss People's Party.