Fifteen thousand Nevada pot offenders just got automatic pardons, the UN says Colombian potential cocaine production was up last year, Kansas City moves toward pot decriminalization, and more.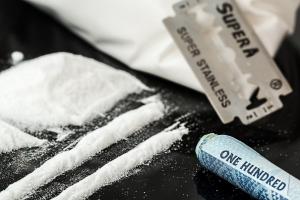 Marijuana Policy
Nevada Pardons 15,000 People with Marijuana Convictions. Under a resolution from Gov. Steve Sisolak (D), the Board of Pardons Commissioners on Wednesday unanimously approved automatic pardons for 15,000 people who had been arrested on marijuana possession charges between January 1986 and January 2017. "Today is an historic day for those who were convicted of what has long been considered a trivial crime, and is now legal under Nevada law," the governor said in a press release. "Since the passage of [adult-use legalization] in 2016 and the decriminalization of possession for small amounts of marijuana, many Nevadans have had these minor offenses remain on their records, in some cases as a felony. This resolution aims to correct that and fully restore any rights lost as a result of these convictions."
New Jersey Assembly Passes Marijuana Decriminalization Legislation. The Assembly on Thursday easily approved a marijuana decriminalization bill, A1897, by a 63-10 vote. The measure decriminalizes the possession and distribution of up to two ounces of marijuana by adults — making these activities punishable by a $50 fine. Those found to be in violation of the law will no longer be arrested or saddled with a criminal record. A broader decriminalization bill that includes more social justice provisions, S2535, is pending in the Senate. Full marijuana legalization is already on the ballot for November.
Kansas City, Missouri, Mayor Rolls Out Decriminalization Ordinance. Mayor Quinton Lucas (D) and at least four city council members introduced a marijuana decriminalization ordinance Thursday. The proposed ordinance would remove the offense of marijuana possession from the city code. "One of the ways we improve police-community relations is by eliminating laws that for too long have led to negative interactions, arrests, convictions, and disproportionate rates of incarceration of Black men and Black women," said Lucas. "Reducing petty offenses – such as municipal marijuana offenses – reduce these negative interactions each day."
International
UNODC Says Colombia's Potential Cocaine Output Increased Slightly Last Year. The UN Office on Drugs and Crime (UNODC) reported Wednesday that potential production of pure cocaine increased 1.5% last year to 1,137 metric tons. The increase in production potential came even as the area under coca cultivation decreased slightly. The increase in productivity is because coca growing is now concentrated in specific areas. The report comes as the Colombian government faces mounting pressure from the US to reduce cocaine exports.