Montana campaigners handed in what should be enough signatures to get marijuana legalization measures on the ballot, the New Jersey Assembly quickly passed a package of criminal justice reform bills, Houston's police chief is facing mounting pressure to release a report on a deadly drug raid, and more.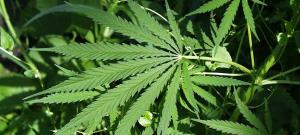 Marijuana Policy
Montana Marijuana Legalization Initiative Campaign Hands in Signatures. New Approach Montana, the group behind the I-190 marijuana legalization initiative and the CI-118 constitutional amendment to set the legal age for marijuana at 21, announced Friday that it had turned in more than 52,000 raw signatures for the initiative (it needs 25,000 valid voter signatures) and 80,000 signatures for the amendment (it needs 50,000 valid voter signatures). Now it's nail-biting time as organizers wait for the state to see if they came up with enough good signatures.
Medical Marijuana
Pennsylvania Supreme Court Rules Counties Can Ban Probationers from Using Medical Marijuana. The State Supreme Court ruled Thursday that counties may not ban people on probation or parole from using medical marijuana if they are registered in the state medical marijuana program. In a unanimous decision, the court noted that people in the program are immune from "arrest, prosecution or penalty in any manner" under state law, even if they are under a court's supervision. "In Pennsylvania, as elsewhere, the political branch has decided to permit patients — including probationers — to use medical marijuana for specified, serious medical conditions, upon a physician's certification," the court said in its opinion.
Criminal Justice
New Jersey Assembly Passes Package of Eight Criminal Justice Reform Bills. During a 90-minute teleconference vote Thursday, the Assembly passed eight bills dealing with criminal justice reform, all by unanimous or near unanimous votes. The subject matter of the bills ranges from increased transparency for police personnel files, improved data gathering, making a racially based false police report a crime, minority recruitment, heightened diversity training, ending the use of chokeholds, and easing identification requirements for juror lists. Now, it's up to the Senate to act.
Law Enforcement
Houston Police Chief Faces Growing Pressure to Release Internal Audit of Deadly Drug Raid. Police Chief Art Acevedo is under pressure from a growing chorus of elected officials to release the findings of an internal audit on his department's narcotics division, arguing that the chief's refusal to do so contradicts his vows to be transparent and accountable. Acevedo ordered the probe in the wake of 2019 raid that left two innocent homeowners dead and four officers wounded. The officer in charge of that raid, Gerald Gaines, was accused by investigators of lying to get the warrant use in the raid and now faces murder charges. Now, in the wake of the George Floyd killing, elected officials are demanding to see that audit.