Georgia Senate Democrats have filed a police reform bill that includes marijuana decriminalization, the US is ramping up anti-drug operations near Venezuela, Israel takes a step toward marijuana legalization, and more.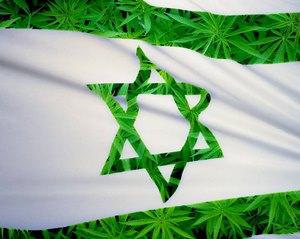 Marijuana Policy
Georgia Police Reform Bill Includes Marijuana Decriminalization. Georgia Senate Democrats have filed the Georgia Justice Act, which covers a wide range of issues such as police body cameras, no-knock warrants, racial profiling, demilitarizing law enforcement and cannabis policy reform. It also includes a plank calling for marijuana decriminalization, under which possession of up to a half ounce would be a misdemeanor punishable by only a $300 fine. Under current state law, possession is punishable by up to a year in jail and a $1,000 fine.
Medical Marijuana
Pennsylvania Bill Would Require Police to Prove Actual Impairment Before Charging Medical Marijuana Patients With DUI. A Republican state senator, Camera Bartolotta, has filed a bill aimed at protecting medical marijuana patients from being prosecuted for driving under the influence. The bill does so by exempting patients from the state's DUI law, which requires only the presence of marijuana metabolites to garner a DUI ticket. Instead, police would have to prove that the patient driver is actually impaired.
Foreign Policy
US Air Force Deploying Planes to Curacao in Ramped Up Anti-Drug Operation. The US Southern Command announced last Friday that four US Air Force planes will be deployed to Curacao, a Caribbean island nation just 40 miles off the coast of Venezuela, for counter-narcotics operations. An E-3 Sentry surveillance plane and an E-8C Joint Surveillance Target Attack Radar System plane, supported by two KC-135 Stratotanker aerial refueling aircraft, will fly detection and monitoring missions in international airspace, Pentagon officials said. The move is meant to "help U.S. and international law enforcement authorities disrupt and defeat transnational criminal organizations trafficking illegal narcotics in the region," the Southern Command said. The deployment will involve about 200 US personnel at the Cooperative Security Location, a complex used for regional training in counterterrorism and drug interdiction, in Williamstad, Curacao. The move comes several weeks after the Trump administration accused the Venezuelan government of being involved in drug trafficking.
International
Israel Knesset Committee Approves Marijuana Legalization Bills. The Ministerial Committee on Legislation on Sunday approved a pair of marijuana legalization bills that would legalize marijuana possession and consumption by adults 21 and over. This is only the first step on a process in which the bills must be discussed in committee and then approved at least three times by the full Knesset.
Mexican President Says He Ordered Freeing of El Chapo's Son to Prevent Bloodshed. President Andres Manuel Lopez Obrador acknowledged last Friday that he personally ordered the release of one of imprisoned Sinaloa Cartel leader Joaquin "El Chapo" Guzman's sons after he was captured by the military last fall in Culiacan, the capital of Sinaloa. "I ordered that this operation be stopped and that this presumed criminal be freed," he said, adding that he acted to prevent a slaughter. The capture of Ovidio Guzman Lopez resulted in hours-long gun battles and cartel roadblocks in Culiacan, leaving at least 14 people dead. The violence didn't end until the son was released. "If we hadn't suspended [the operation] more than 200 innocent people … would have lost their lives," the president said.