UN human rights experts keep up the pressure on the Philippines, the Oregon therapeutic psilocbyin initiative looks set to make the November ballot, and more.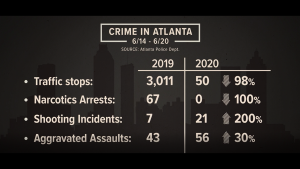 Marijuana Policy
Colorado Governor Signs Bill Granting Him Expanded Authority to Pardon Marijuana Offenders. Gov. Jared Polis (D) has signed into law House Bill 1424, which gives his office expanded powers to pardon people with past marijuana convictions. The bill allows the governor to "grant pardons to a class of defendants who were convicted of the possession of up to two ounces of marijuana without an application and without seeking the comment of the District Attorney and judges for those cases."
Medical Marijuana
Iowa Governor Signs Bill Expanding State's Medical Marijuana Program. Gov. Kim Reynolds (R) has signed into law House File 2589, which expands the state's medical marijuana program to include patients with Post Traumatic Stress Disorder and severe autism. It also increases the state's THC limit to 4.5 grams in 90 days, a limit which some Democratic legislators said was too low.
Psychedelics
Oregon Activists Say They Enough Signatures to Put Therapeutic Psilocbyin on November Ballot. The people behind the state's therapeutic psilocybin initiative, IP 34 said Monday they had gathering enough valid voter signatures to qualify the measure for the November ballot. The state has not yet verified that the initiative is over the top, but has already verified nearly 107,000 of the 112,020 needed to qualify. The campaign says it has collected a total of 164,782 signatures and it has "great confidence that Oregon's psilocybin therapy initiative will qualify for the statewide ballot."
Criminal Justice
Pennsylvania Senate Advances Policing Reform Bills. The Democratically-controlled state Senate has passed a pair of policing reform bills, Senate Bill 459, which requires full documentation of all use of force incidents, and Senate Bill 1205, which aims to ban the use of chokeholds in detaining people. More reform legislation is coming, including bills that will focus on police education and training, introduce more professional oversight including civilian review boards, establish explicit boundaries and protocols in regard to escalation and use of force, alleviate officer stresses (including potentially offering better pay), enhancing civil asset forfeiture protections and penalizing false reporting of wrongdoings based on race and ethnicity.
Atlanta Sees Drug Arrests Drop to Zero During "Blue Flu" Police Sickout. Atlanta police have demonstrated just how discretionary drug arrests are by not making any during the week of June 14-20 in the midst of a police sickout in the wake of unrest over the killing of Rayshard Brooks by a city police officer. During the same week last year, police arrested 67 people on drug charges; this year, the number was zero. Traffic citations similarly dropped dramatically, from 3,100 during that week last year to 50 this year. Meanwhile, both shooting incidents and aggravated assaults increased during the same period this year over last year.
International
UN Human Rights Experts Renew Call for Independent Impartial Investigation of Philippines Drug War. One year ago, 11 UN human rights experts jointly called on the Human Rights Council to establish an independent investigation into human rights violations in the Philippines. The Human Rights Council adopted Resolution 41/2 which requested the High Commissioner for Human Rights to prepare a comprehensive written report on the situation of human rights in the Philippines and to present it at its 44th session. "The report, issued on 4 June 2020, confirmed our findings and warnings issued over the last four years: widespread and systematic killings and arbitrary detention in the context of the war on drugs, killings and abuses targeting farmers and indigenous peoples, the silencing of independent media, critics and the opposition. The report recognises important efforts to improve the protection of economic and social rights and stresses that these efforts should be guided by a human rights-based approach and focused on 'leaving no one behind'. The reports also finds, as we had, stark and persistent impunity," UN experts said today. "Given the scale and seriousness of the human rights violations, we renew our call on the Human Rights Council to establish an on-the-ground independent, impartial investigation into human rights violations in the Philippines."