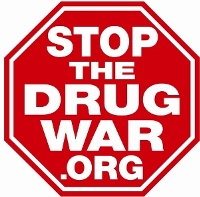 An initiative campaign that aims to make Florida the first Southern medical marijuana state has passed an important early hurdle. It's looking at the November 2014 ballot -- if the legislature hasn't acted by then.
Now more than ever, StoptheDrugWar.org needs your financial support to continue to provide this crucial informational tool that builds and empowers the movement. We have a special new offer for those donating $50 or more, which this post provides some updated information about.
Oregon is about to join the ranks of states with licensed, regulated medical marijuana dispensaries.
Two years after signing a medical marijuana bill into law, Delaware Gov. Jack Markell is finally moving to get a dispensary up and running. He had been scared off by a federal threat letter, but no longer.
Under pressure, New Jersey Gov. Chris Christie (R) issued a conditional veto of a bill allowing children to use medical marijuana, but said he would approve it if the legislatue made changes. Now the Senate has done so, and the Assembly is expected to act shortly.
Dispensaries get regulation in Oregon, a dispensary will open in Delaware, and they're already popping up in Arizona. There's more medical marijuana news, too.
North Carolina's governor has vetoed a welfare drug testing bill passed by his Republican colleagues in the legislature. It's "not a smart way to combat drug abuse," the Republican elected earlier this year said.
New York City's chief fiscal officer is calling for the legalization, regulation, and taxation of marijuana. He wants to use the proceeds to cut tuition at CUNY.
A new poll shows a broad consensus that the drug is "failing," but beyond that, a deeply split public when it comes to what to do about it.
The ACLU of Illinois has filed a class-action lawsuit against the Chicago Housing Authority seeking to block mandatory, suspicionless drug testing of mixed-income housing residents.
Canadian top cops are calling for the option of just ticketing marijuana possession offenders, but they don't want to say the word "decriminalization." A rose by any other name...
An alleged New Hampshire heroin dealer who was shot dead fleeing police is the year's 25th drug war enforcement fatality. It's not clear why he was shot.
More sticky-fingered cops, including one on a DEA task force, a cop tries to cover up a fatal drug deal at his home, another cop goes away over dope and hookers, and another jail guard goes down.
One of the major national drug policy reform organizations is hiring a new executive director. You have until September 9 to apply, and applications are being considered as they come in.
Interns are making an important difference fighting the good fight with us at StoptheDrugWar.org.
Permission to Reprint:
This issue of Drug War Chronicle is licensed under a modified
Creative Commons Attribution license
. Articles of a purely educational nature in Drug War Chronicle appear courtesy of DRCNet Foundation, unless otherwise noted.