An undercover drug bust in a Weare, New Hampshire, shopping mall Wednesday night ended with the target of the bust shot to death as he attempted to flee. The as yet unidentified victim is the 25th person to die in US domestic drug law enforcement operations so far this year.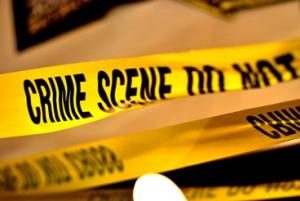 According to the
Concord Monitor
and a
press release
from the state attorney general's office, several Weare police officers and two confidential informants were outside Dunkin' Donuts in Lanctot's Plaza on US Highway 114 doing a drug sting on the target, a suspected heroin dealer.
When officers attempted to detain the man, he tried to flee. Two officers then opened fire, wounding the man as he sped off in his vehicle. He made it about one hundred yards before crashing near an ice cream stand along the highway. He was taken by ambulance to a Manchester Hospital, where he was pronounced dead.
Police have not said why they opened fire. They have not claimed that the man was shooting or pointing a gun at them, or even if a weapon was recovered. They have not claimed he was trying to run them over and they feared for their lives. And they have not mentioned the seizure of any drugs.
The attorney general's office said the investigation into the killing was "ongoing."