More sticky-fingered cops, including one on a DEA task force, a cop tries to cover up a fatal drug deal at his home, another cop goes away over dope and hookers, and another jail guard goes down. Let's get to it: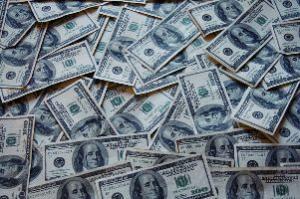 In Chicago,
a Cook County jail guard was arrested last Tuesday
as she tried to enter the jail with a backpack containing hundreds of prescription pills. Candice Grube, 45, is charged with official misconduct and bringing contraband into a penal institution.
In Ludlow, Massachusetts, a Ludlow police officer was arrested last Thursday on charges he stole drugs from the department's evidence locker. Lt. Thomas Foye, 49, went down after department internal investigators called in the Hampden County DA's office which in turn called in the state attorney general's office. He was caught red-handed last Thursday morning after entering the evidence locker without authorization and exiting with what appeared to be cocaine. The former DARE officer is charged with theft of drugs from a depository and possession of a class B substance (cocaine). He's out on bail, but must remain drug free, and has been ordered to turn in all firearms.
In Woburn, Massachusetts, a Medford police officer was charged last Thursday with trying to cover up a drug deal that led to a slaying at his home. Officer Miguel Lopez, 53, went down after a 28-year-old man living at his home arranged to sell drugs to two men. The men instead robbed and killed him and another man who was visiting the home. Lopez is accused of lying to investigators and removing evidence from the home. He is charged with two counts of witness intimidation.
In Bothell, Washington, a former King County sheriff's deputy was arrested Monday on charges he stole tens of thousands of dollars worth of drugs and other goods while working undercover for the DEA as part of a joint drug task force. Mitchell Wright, 33, went down after a Bothell police officer found a woman shooting up heroin in a van in a McDonald's parking lot in May. The van was registered to Wright, and the woman said she was an informant for him and lived with him. Wright was placed on administrative leave in July, and when his patrol was cleaned out, deputies found three baggies marked with DEA case numbers that contained traces of heroin. Investigators later determined that somewhere between $36,000 and $52,000 worth of drugs seized by Wright were never placed into evidence, including hundreds of prescription pain pills. He is charged with possession of stolen property, possession of narcotics, theft, and tampering with evidence.
In Pittsburgh, a former Pittsburgh police officer was sentenced last Wednesday to 18 to 36 months in federal prison for his role in a prostitution ring. Michael Johns, 45, beat the prostitution counts, but was convicted of providing drugs to the hookers. He was also convicted of insurance fraud, obstruction, false statements, official oppression, and conspiracy. In addition to providing drugs to the women, he also paid for rental cars for them and allowed them to use his home as a place of business.