Oregon is about to join the ranks of states with legal, regulated medical marijuana dispensaries after Gov. John Kitzhaber (D) Wednesday signed into law a bill designed to do just that.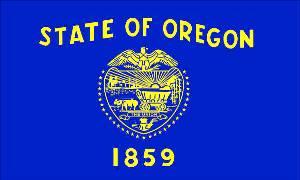 Kitzhaber signed
House Bill 3460
, which authorizes the Oregon Health Authority to establish procedures to license and regulate dispensaries. But he did so with a distinct lack of enthusiasm.
In his signing statement, Kitzhaber warned that anyone involved with medical marijuana still faces possible federal prosecution and said that he had received many requests from concerned parties to veto the bill and that he "shares those concerns to a certain extent." He also urged the director of the Health Authority "to broadly engage all stakeholders, including law enforcement" in promulgating rules.
That said, Kitzhaber also said he had two main goals with the bill. "First, we want to ensure the overall safety of our communities through appropriate rules to license and regulate dispensaries, and second, we want to allow the patients safe access to marijuana if they are eligible for treatment under the Oregon Medical Marijuana Act."
Oregon has an estimated 200 dispensaries already operating, but until now, they have operated in a legal gray area and have been subject to harassment and prosecution depending on the attitudes of local police and prosecutors. This bill will require them to register under OMMA and comply with regulations, which will include testing, tracking to ensure that only valid patients are receiving marijuana, and restrictions on location.
The governor's concerns notwithstanding, advocates praised the signing of the bill.
"We are pleased to get both the signature and the direction from Governor Kitzhaber. Now it is up to those people who are part of the medical marijuana program that we draft these rules right and implement them responsibly to provide both safe access to patients and be good neighbors in our communities," said Geoff Sugerman, one of the leading proponents of the bill.
"This is the next step in ensuring a system that provides safe access to as many patients as possible while making sure these facilities are holding themselves to a high standard of conduct," said Sam Chapman, a lobbyist for Oregonians for Medical Rights who helped draft the bill. "Now we need to make sure those who are operating facilities understand their responsibilities to their patients and their communities."
State Rep. Peter Buckley (D-Ashland) and State Senator Floyd Prozanski (D-Lane County) were chief sponsors of the bill.
[For extensive information about the medical marijuana debate, presented in a neutral format, visit MedicalMarijuana.ProCon.org.]