New Jersey Gov. Chris Christie (R) Friday conditionally vetoed a bill that would have expanded the number of marijuana strains available to patients and allow minors to be treated with medical marijuana with a doctor's referral, but he said he would sign the bill if the legislature specified that marijuana could only be given to minors with a referral from two doctors, including a psychiatrist and a pediatrician. Christie also insisted that marijuana edibles only be given to minors. He conversely relented to allow dispensaries to grow a larger number of strains in order to serve more of patients' needs.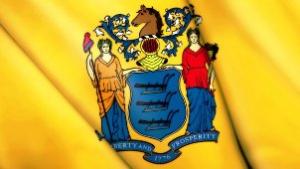 Christie acted just two days after being confronted at a campaign stop by Brian Wilson, father of two-year old Vivian Wilson, who suffers from a rare medical condition that includes a severe form of epilepsy that anti-seizure medications have failed to control. Wilson and dozens of supporters demanded the governor quit stalling and act on the bill.
"Protection of our children remains my utmost concern and our regulations must make certain that children receive the care they need, while remaining well-guarded from potential harm," Christie said in a memo sent to lawmakers. "Today, I am making commonsense recommendations to this legislation to ensure sick children receive the treatment their parents prefer, while maintaining appropriate safeguards. I am calling on the legislature to reconvene quickly and address these issues so that children in need can get the treatment they need."
On Monday, the state Senate quickly approved Christie's desired changes to Senate Bill 2842, which was originally drafted to help the Wilsons obtain treatment for their daughter.
"No one who is suffering with a painful and debilitating illness should be denied relief if it can be provided, and that is especially true for a young child," said Sen. Joe Vitale (D-Middlesex). "The Wilson family has been prevented from getting their child the help she needs as a result of severe restrictions placed on our state program. We should not make their family, nor any other family in New Jersey, wait any longer for relief. While I believe far too many limitations still exist, these changes will help to remove some of the barriers faced by eligible patients."
"Our medical marijuana law was already the strictest in the nation. The program has been made so restrictive that it has prevented eligible patients from obtaining the relief they are entitled to under the law," said Sen. Nick Scutari (D-Union). "These common-sense changes are a small step toward ensuring that children who are suffering from a debilitating condition can get the compassionate care they deserve. I want to thank the Wilson family for working with us on this legislation and for their advocacy on behalf of their daughter, Vivian, and all of the children of the state who are in need of treatment."
The bill now goes to the Assembly for consideration.
[For extensive information about the medical marijuana debate, presented in a neutral format, visit MedicalMarijuana.ProCon.org.]