New York City Comptroller John Liu Wednesday released a report calling for the legalization, regulation, and taxation of marijuana. Doing so would reduce the harms generated by marijuana prohibition and generate more than $400 million a year in taxes to pay for higher education, Liu said.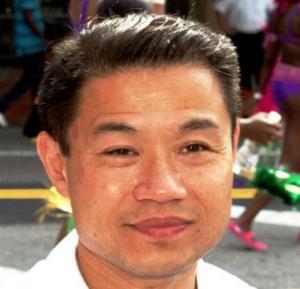 The comptroller is the chief fiscal officer and financial officer for the city. Liu, who has served one four-year term, is not seeking reelection.
"New York City's misguided war on marijuana has failed, and its enforcement has damaged far too many lives, especially in minority communities," said Comptroller Liu. "It's time for us to implement a responsible alternative. Regulating marijuana would keep thousands of New Yorkers out of the criminal justice system, offer relief to those suffering from a wide range of painful medical conditions, and make our streets safer by sapping the dangerous underground market that targets our children. As if that weren't enough, it would also boost our bottom line."
Liu estimated the size of the city's marijuana market at $1.65 billion a year and proposed using tax revenues from the legalized trade to cut tuition at the City University of New York (CUNY) by up to 50%.
"In this way, we'll invest in young people's futures, instead of ruining them," he said. "By regulating marijuana like alcohol, New York City can minimize teens' access to marijuana, while at the same time reducing their exposure to more dangerous drugs and taking sales out of the hands of criminals."
Under Liu's proposal, adults age 21 and over could possess up to one ounce of marijuana, which would be grown, processed, and sold by government-licensed businesses for recreational or medicinal purposes. A strict driving under the influence enforcement policy would be implemented concurrently, and marijuana use in public would be prohibited.
The report comes just days after a federal judge slammed the city for its stop-and-frisk policing tactics, which have played a key role in making the Big Apple the world leader in marijuana possession arrests. The street searches are racially biased, the judge found, ordering reforms.
"New Yorkers, like people elsewhere around the country, are questioning our broken polices related to marijuana," said Gabriel Sayegh, New York director of the Drug Policy Alliance. "Comptroller Liu's report offers another important opportunity for New Yorkers to examine the issues and discuss the range of options for fixing these laws. An increasing number of elected officials in the City and state agree that our marijuana policies are broken -- resulting in racial disparities, Constitutional violations, fiscal waste and needless suffering. While there may not be widespread agreement about how to fix these problems, it's critical that we have an open and vigorous debate about the issue."