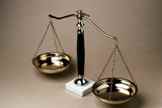 When it comes to slowing the spread of HIV/AIDS, the imperatives of the drug war are a hindrance, not a help, a new report from the Global Commission on Drugs finds. There is a better way, the group says.
The Supreme Court has held that people "in the pipeline" -- convicted but not yet sentenced when Fair Sentencing Act reforms took effect -- on federal crack cocaine charges are entitled to be sentenced under the lesser penalties created by the act. Thousands could get sentence cuts.
Following the lead of some of its suburbs, Chicago has decriminalized the possession of less than 15 grams of marijuana for adults.
NYPD refuses to stop charging people with misdemeanor marijuana possession after stopping and frisking them and forcing them to empty their pockets so they can be charged with "public possession," so now the Legal Aid Society is suing to make them knock it off.
The left-leaning Uruguayan government says it will introduce a bill that would give it a monopoly on legal marijuana sales.
Supervised injection sites are coming to Denmark, and so are broader "drug consumption rooms" where heroin and cocaine can be smoked or snorted. A new law takes effect July 1.
DrugWarFacts.org, a publication of Common Sense for Drug Policy, is an in-depth compilation of key facts, stats and quotes on the full range of drug policy issues, excerpted from expert publications on the subjects. The Chronicle is running a series of info items from DrugWarFacts.org, and we encourage you to check it out.
New Hampshire Gov. John Lynch has vetoed a medical marijuana bill--again. Now, it's up to the legislature to see if it can muster the votes to override the veto.
An effort to override Gov. John Lynch's veto of a medical marijuana bill succeeded in the House but fell short in the Senate.
The feds continue to play hardball in California and local elected officials across the state are grappling with the issues. Meanwhile, Vermont moves ahead on dispensaries while New Hampshire's medical marijuana bill can't overcome a gubernatorial veto, and that's not all.
A decriminalization bill has passed the New Jersey Assembly, but faces an uphill battle to overcome a veto threat from Gov. Christie.
A scandal that keeps on giving in Florida, a pair of bad apple deputies in LA get their just rewards, a crooked NYPD cop gets his, too, and much, much more.
Permission to Reprint:
This issue of Drug War Chronicle is licensed under a modified
Creative Commons Attribution license
. Articles of a purely educational nature in Drug War Chronicle appear courtesy of DRCNet Foundation, unless otherwise noted.