The Legal Aid Society in New York City announced last Friday that it had filed a lawsuit against the NYPD over its continuing practice of making misdemeanor marijuana possession arrests when they order suspects to empty their pockets during the department's controversial stop and frisk searches. Police Commissioner Raymond issued a memorandum last fall directing police not to make the arrests, but only to ticket pot possession offenders, but police continue to charge people with misdemeanors, according to the lawsuit.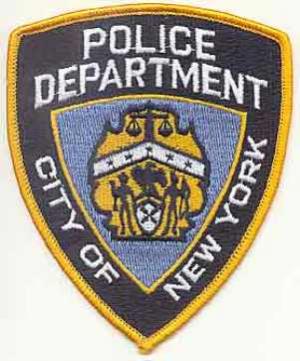 "It's certainly a sad commentary that the commissioner can issue a directive that reads well on paper but on the street corners of the city doesn't exist," said Legal Aid's chief lawyer, Steven Banks.
Under New York state law, marijuana possession is decriminalized, but public possession remains a misdemeanor. In New York City, police order suspects to empty their pockets, then charge them with public possession if a baggie appears.
A call to modify the state's decriminalization law to include public possession as only a ticketable offense won broad support, including from Gov. Andrew Cuomo (D) and Mayor Michael Bloomberg (R), but was killed last week by Senate Republicans.
The lawsuit, filed in State Supreme Court in Manhattan, seeks a court order against the city and the NYPD declaring the practice illegal under state law and barring officers from making such arrests.
The Legal Aid Society filed the suit on behalf of five New Yorkers, all of whom were arrested since mid-April on misdemeanor possession charges after small amounts of pot were found on them during police stops. In each case, the marijuana became visible only after officers searched the men or asked them to empty their pockets.
"These five individuals are New Yorkers who were essentially victimized by unlawful police practices," Banks said. "The lawsuit is aimed at stopping a pernicious police practice, which is harming thousands of New Yorkers a year and clogging up the court system with one out of seven criminal cases and diverting resources and attention from more serious criminal matters."
One plaintiff, Juan Gomez-Garcia, said he was waiting for a food order outside a Kennedy Fried Chicken restaurant in the Bronx on May 16 when an officer approached, began to question him and asked if he had any drugs on him. Mr. Gomez-Garcia, 27, said that after he admitted to the officer that he had marijuana in his pocket, the officer reached inside the pocket and removed a plastic bag containing a small amount of the drug.
He was arrested and charged with "open to public view" possession for having marijuana "in his right hand." He spent about 12 hours in a jail cell and was let go after he pleaded guilty to a disorderly conduct violation, according to the lawsuit.
Because of the NYPD's massive stop-and-frisk program -- aimed overwhelmingly at young people of color -- and because of the department's willful misinterpretation of the law and refusal to follow Commissioner Kelly's directive, New York City is the nation's marijuana arrest capital. Around 50,000 people a year are charged with misdemeanor pot possession.
According to the Legal Aid Society, NYPD continues to arrest people for pot possession at about the same pace as ever. While arrests dipped below 3,000 in December, by March, the number of arrests had risen to 4,186, a number almost identical to the 4,189 arrests made last August, before Kelly issued his directive.