The New Jersey General Assembly voted Monday night to approve a marijuana decriminalization bill, Assembly Bill 1465, even after Gov. Chris Christie (R) threatened to veto it. The measure passed on a vote of 44-30, not quite enough votes to override a veto unless a current "no" vote switches over to the other side.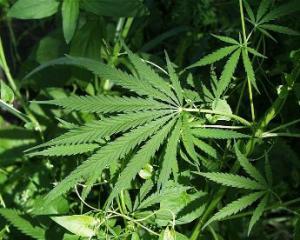 Under current state law, possession of 15 grams of marijuana is a misdemeanor punishable by up to six months in jail and a $1000 fine. AB 1465 would make small-time possession a civil offense punishably only by a $150 fine for a first offense and a $200 fine for subsequent offenses.
The bill now awaits action in the Senate. The entire legislature typically takes a summer break in July and August, but the bill could move before then.
Just days ago, Rhode Island Gov. Lincoln Chafee (I) signed a decriminalization bill into law there, making it the ninth state, along with California, Colorado, Connecticut, Maine, Massachusetts, Nebraska, New York and Oregon, to define small-time pot possession as a civil -- not a criminal -- offense.
Five other states typically lumped in as decriminalization territory actually treat small-time possession as a misdemeanor, but only allow fines, not jail time. Those states are Minnesota, Mississippi, Nevada, North Carolina, and Ohio. One state, Alaska, has legalized the in-home possession of small amounts of marijuana.