The feds continue to play hardball in California and local elected officials across the state are grappling with the issues. Meanwhile, Vermont moves ahead on dispensaries while New Hampshire's medical marijuana bill can't overcome a gubernatorial veto, and that's not all. Let's get to it: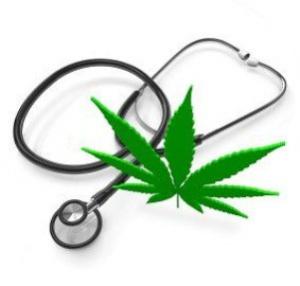 Arizona
On Monday,
an applicant for a dispensary and grow site sued Maricopa County
, accusing the county of purposefully stalling action on its application to prevent it from seeking a state operating license. The lawsuit by White Mountain Health Center Inc. charges the county would not certify or reject its registration certificate, one of the Arizona Department of Health Services' first requirements for obtaining a dispensary license. Maricopa County last year decided to not allow employees to accept, process, or issue permits for dispensaries or grows until marijuana becomes a federally approved drug, but that puts the county at odds with the Arizona Medical Marijuana Act, which only allows local jurisdictions to impose "reasonable" zoning restrictions for dispensaries, and requires local zoning approval before a permit is processed by the state.
California
Last Tuesday,
the Del Mar City Council opted to hear a report on a ballot initiative
that seeks to improve access to medical marijuana in the city. The move came after activists handed in almost double the number of signatures required to place the initiative on the November ballot. The council could have adopted the initiative as written, put the issue on the ballot, or ordered a report, and it chose the latter. The proposed ordinance would allow dispensaries in the city and tax and regulate them. The council will have 10 days after receiving the report to either adopt the ordinance or order an election. The report is due by July 13.
Also last Tuesday,
the Roseville City Council voted to ban outdoor grows
. The council voted 4-1 to ban the grows after some residents complained about odors. The ordinance will take effect November 1, at the end of the outdoor growing season. The ordinance also limits indoor grows to fewer than 50 square feet in the grower's primary residence. Opponents of the ordinance argued to no avail that because Roseville doesn't allow dispensaries, patients must grow their own, and that indoor grows will cost patients money for equipment and operating costs.
Also last Tuesday,
the Long Beach City Council held a contentious meeting
as it considered whether to completely ban dispensaries later this summer. No votes were taken, but discussion was heated at times as the council revisited its ban on dispensaries and the temporary exemptions for 18 of them, which are slated to terminate on August 12.
Last Wednesday,
Malibu's only two dispensaries announced they were closing
, saying they had been hit with letters from federal prosecutors threatening prosecution and forfeiture. The letters to the Malibu dispensaries were among 34 sent to what the feds called "illegal marijuana operations" in Los Angeles County. The warning letters targeted all known dispensaries in the communities of Santa Fe Springs, Whittier, South El Monte, La Mirada, Diamond Bar, Artesia, Paramount, South Gate, City of Commerce, Agoura Hills and Malibu.
Last Thursday,
Imperial Beach officials approved an initiative
to repeal the city's ban on dispensaries and replace it with reasonable regulations. The county registrar said petitioners from Americans for Safe Access and the LGBT nonprofit Canvass for a Cause turned in enough valid signatures to qualify for the ballot. The city could vitiate the need for a special election on the issue by approving the initiative at the City Council, which will be discussing the matter at its July 18 meeting.
Also last Thursday,
Fresno made permanent its ban on outdoor marijuana grows
. The city council in January approved a temporary ban, and last week decided to join the rest of Kern County in banning outdoor grows. Police said indoor grows were less likely to attract criminals, but medical marijuana advocates countered that instead of thieves jumping fences to steal plants, there will now be home invasion robberies. Advocates also complained that indoor grows require expensive equipment and waste energy.
Last Friday,
Lake County's Marijuana Cultivation Ordinance Advisory Committee met
to hear an update about an urgency measure to adopt an interim law for marijuana growth but was precluded from directly discussing the merits of the proposal on Friday. The committee chair charged with making recommendations said it would be improper for the panel to discuss the ordinance at that meeting. The proposed temporary law would ban commercial medical marijuana cultivation as well as all growing on vacant properties and ban any grows within 600 feet of a school. It would also limit outdoor cultivation to three mature female or six immature marijuana plants on parcels smaller than half an acre, and six mature female or 12 immature plants on lands half an acre or larger, accessory to an approved residential use. Collective or cooperative organizations consisting of qualified patients and primary caregivers could grow as many as 36 mature female plants on parcels of at least five acres. Those groups would have to adhere to several rules, including that their site must contain a permitted residence and that their growing area must be screened from public view with a wooden fence.
Also last Friday,
Vallejo police raided the Better Health Group Collective
for the third time in the last three months. Better Health is one of at least five Vallejo dispensaries targeted in recent raids. Local prosecutors have charged six operators with felony drug charges, but dismissed charges against one.
Also last Friday,
the mayor of Cudahy and two other city officials were arrested
on federal charges they took bribes to support the opening of a dispensary in the city. Mayor David Silva and two city council members are accused of accepting $15,000 in cash from an informant working with the FBI. They're looking at up to 10 years in prison each. The city has a temporary moratorium on dispensaries, which will probably be renewed later this year.
On Monday,
a bill to regulate and tax medical marijuana statewide died in Sacramento
. Sponsored by Assemblyman Tom Ammiano (D-San Francisco), Assembly Bill 2312, would have created a state Bureau of Medical Marijuana Enforcement to license and regulate industry enterprises. But the bill ran into opposition from some legislators over its provision requiring localities to allow dispensaries unless they are voted down in a referendum. When Ammiano amended the bill to allow local officials to ban dispensaries, the bill began to lose favor among some medical marijuana advocates. Ammiano said he didn't have the votes to get it out of committee, but that a committee will study the bill this summer and he will reintroduce it next year.
On Tuesday,
Yuba County supervisors approved the introduction of amendments
to the county's public nuisance ordinance for medical marijuana. But while the county is still fine-tuning its ordinance, local growers said it is ignoring critical issues, such as a collective grows and are threatening legal action if the county doesn't move faster. The amendments are supposed to be voted on at the board's July 10 meeting, but that may not happen after one supervisor said more work was needed.
Also on Tuesday,
hundreds of unhappy medical marijuana advocates piled into the Lake County supervisors' meeting
to protest a pending medical marijuana ordinance. The multitude created a log-jam at the Lakeport courthouse security station, causing the hearing to be delayed until July. The crowd cheered when they learned the hearing was rescheduled for a larger venue. The hearing will be held July 9 in the fairgrounds' theater in Lakeport.
Colorado
On Tuesday,
Fort Collins officials announced that an initiative to repeal a ban on dispensaries
had qualified for the November ballot. Organizers needed 4,214 valid voter signatures, and election officials stopped counting at 4,302 with 743 more signatures unchecked. They had turned in more than 9,000 signatures last week. The city attorney's office will now draft language for the initiative at the next meeting of the city council on July 17. Last year, voters in the city approved the ban; this year, they will now have a chance to change their minds.
Montana
Last Friday,
Montana Republicans approved a resolution calling for regulated medical marijuana
. Republicans in the state legislature were responsible for gutting the state's voter-approved medical marijuana law last year, but the new position is that state Republicans would "support action by the next legislature to create a workable and realistic regulatory structure." Montana Democrats a week earlier approved a change in their platform saying they supported access for those who need medical marijuana.
New Hampshire
On Wednesday, the state Senate fell short in a bid to override a veto of the medical marijuana bill passed earlier by the legislature. As he did in 2009, Gov. John Lynch (D) vetoed it, and as in 2009, proponents were unable to get enough votes to override.
Vermont
Last Friday,
state officials received four applications from potential dispensary operators
. State officials are not revealing who the applicants are and where they want to operate, saying they consider that information confidential. The first dispensaries could be operating by the end of the year, but their locations and identities would be revealed when they seek local approvals.
Washington
On Tuesday,
the Tacoma City Council heard testimony about a proposal
to allow dispensaries and collective grows to operate in the city. Nearly 11 months after the council issued a moratorium on business licenses to medical marijuana dispensaries, Tuesday's hearing gave the public a chance to weigh in on a zoning framework that since has been formulated to allow such businesses, but regulate them. About a dozen people spoke, most in favor of the proposal. The proposal would allow collective gardens in the city's industrial zones and in certain downtown and mixed-use zones. That essentially would concentrate such operations in Tacoma's port area and along South Tacoma Way. Dispensaries would be allowed in city zoning districts where commercial uses now are allowed.