A scandal that keeps on giving in Florida, a pair of bad apple deputies in LA get their just rewards, a crooked NYPD cop gets his, too, and much, much more. Let's get to it: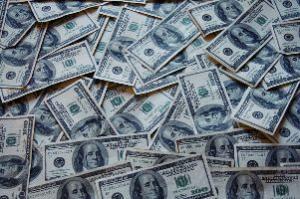 In Largo, Florida,
three Pinellas County narcotics deputies have resigned
in an ongoing investigation of misconduct around their techniques for tracking down marijuana grows. The deputies have been accused of trespassing, passing themselves off as utility company employees, and monitoring customers at a Largo hydroponics store, among other things. Paul Giovannoni, 31, resigned Friday after reading evidence against him collected by the Internal Affairs Division, while Detective Michael Sciarrino and Sgt. Christopher Taylor, the other members of the grow house team, resigned earlier this week. One narcotics deputy and two patrol deputies are still under investigation. The narcs arrested dozens of store customers after using a surveillance camera to capture their auto tag numbers, then getting search warrants and busting down doors. They claimed in most warrant applications they could smell marijuana from public sidewalks or neighbors' yards, but defense attorneys dug up evidence they were actually trespassing and lying about it. No one has faced criminal charges yet.
In Philadelphia,
a Philadelphia police officer was arrested last Tuesday
on charges he sold heroin to an FBI confidential informant. Officer Jonathan Garcia, 23 faces four counts of distribution of heroin and two counts of carrying a firearm during drug trafficking. He allegedly sold the snitch a bundle of 14 heroin packets twice in April and May, but the snitch returned the dope, saying the quality was bad. Garcia then made two more sales, thus the four counts. He was being held at the Federal Detention Center in Center City pending a bail hearing. Garcia has been suspended for 30 days with the intent to dismiss.
In Clinton, South Carolina,
a former Clinton police officer was arrested last Wednesday
on charges he stole pain pills from the inmate medication storage area at the Clinton Public Safety Department. Clarence Lewis III, 36, is accused of making off with 116 hydrocodone tablets and faces one count each of misconduct in office and theft of a controlled substance. Police noticed discrepancies in the drug logs at the end of last month, identified Lewis as the culprit and suspended and then fired him earlier this month. He's now out on a $5,000 bond.
In Lumberton, North Carolina,
a Lumberton police office was arrested last Friday
on charges he was involved in drug trafficking. Officer Jason Walters, 35, is charged with attempted trafficking in opium by possession. (North Carolina law calls any opioid "opium"). He has been suspended without pay and was jailed on $20,000 bond. No further details were available.
In New York City,
a former NYPD police officer was sentenced last Friday
to nearly five years in federal prison for falsely arresting and trumping up drug charges against a man in a case that has fueled criticism of the department's stop-and-frisk program. Michael Daragjati, 33, pleaded guilty in January to violating the man's civil rights after he was caught on a wiretap boasting that he had "fried" the man, whom he referred to using a racial slur. The unnamed man spent nearly two days in jail after being stopped and frisked and then falsely arrested by Daragjati.
In Los Angeles,
a former LA County sheriff's deputy was sentenced Monday
to six months in jail and five years probation for stealing hash and marijuana from a person he had arrested. Deputy Rafael Zelaya copped to felony counts of receiving stolen property and filing a false police report and agreed to resign from the department as part of the plea deal.
In Los Angeles,
a former LA County sheriff's deputy was sentenced Tuesday
to two years in jail for trying to smuggle 24 grams of heroin into a county jail facility inside a burrito. Henry Marin, 27, went down after undercover deputies watched him pick up a bean-and-cheese burrito filled with 24 grams of black tar heroin at the Los Angeles Airport courthouse where he worked. Marin said he was duped into accepting the doped delight, but copped to a plea deal rather than fight it out in court.