The Chicago City Council voted overwhelmingly Wednesday to decriminalize the possession of up to 15 grams of marijuana -- a little more than a half ounce. The measure, which had the support of Mayor Rahm Emanuel, passed on a lopsided 42-3 vote.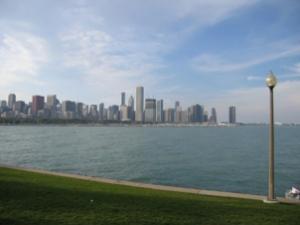 The city now joins more than 90 other Illinois localities that have decriminalized pot possession, including several in suburban Cook County. Fifteen states have also reduced penalties for pot possession, either by removing the possibility of jail time for misdemeanor possession, or by outright decriminalizing it by making it a civil infraction, or, in the case of Alaska, not making possession at home an offense at all.
Under the measure, adults caught in possession of 15 grams or less would not be arrested, but would be cited and would face fines of $200 to $500 and up to 10 hours of community service. Under the existing ordinance, possession is a misdemeanor punishable by up to six months in jail.
Police could, however, still arrest those cannot present identification or who present a threat to public safety. Also, people caught smoking marijuana or possessing it on school grounds or in parks would still be arrested, as would minors.
Chicago police arrested more than 18,000 people on small-time (less than 10 grams) marijuana possession charges last year. Each arrest involves about four officers -- two to arrest and two to transport -- said a statement from the mayor's office last week.
"These arrests tied up more than 45,000 police hours," Police Superintendent Garry McCarthy said in the statement. "The new ordinance nearly cuts that time in half, which equals an approximate $1 million in savings, while freeing up cops to address more serious crime."
And Chicago has serious crime to worry about. Homicides are up 38% over last year.
"The change in enforcement policy is a smart one," said Dan Riffle, legislative analyst for the
Marijuana Policy Project
. "Because of the ordinance passed today, a lot of young people in Chicago will have college educations, fulfilling careers, and bright futures to look forward to instead of the job-killing scar of a criminal record. All the while, Chicago police can stay on the beat protecting communities from violent criminals and real threats to public safety."