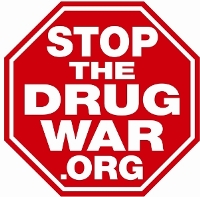 No pot shops for you, Virginia!
The first state to legalize marijuana this year could be Oklahoma.
An indispensable work for those concerned with how we can rein in unaccountable law enforcement.
We have an unfortunately very timely book about how to deal with brutal and murderous police departments.
A North Carolina medical marijuana bill is moving, an Idaho initiative campaign is not, and more.
A small-town Pennsylvania police chief was slinging dope, so was an Ohio narcotics detective, and more.
Queensland will become the first Australian state to okay pill-testing, Vancouver magic mushrooms shops are not illegal but thriving anyway, and more.
A Pennsylvania GOP state senator is pushing for gun rights for medical marijuana patients, an Italian court clarifies that hemp is not a narcotic, and more
North Carolina's Senate gives initial approval to a medical marijuana bill, New Jersey lawmakers pass a bill giving pot businesses the ability to take state business tax deductions, and more.
California legal marijuana sales revenues decrease for the first time ever, a fourth Michigan city endorses natural psychedelic decriminalization, and more.
A Florida marijuana legalization initiative is about halfway home on signature gathering, Arizona politics is roiled by an unsubstantiated charge that the Sinaloa Cartel is bribing state and county officials, and more.
Permission to Reprint:
This issue of Drug War Chronicle is licensed under a modified
Creative Commons Attribution license
. Articles of a purely educational nature in Drug War Chronicle appear courtesy of DRCNet Foundation, unless otherwise noted.