Queensland will become the first Australian state to okay pill-testing, Vancouver magic mushrooms shops are not illegal but thriving anyway, and more.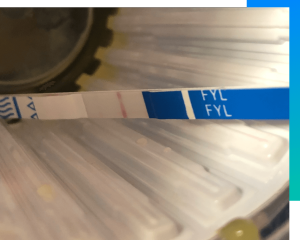 Harm Reduction
Kansas Bill to Legalize Fentanyl Test Strips Passes House. In a bid to reduce overdose deaths in the state, the House voted last Thursday for a bill that would clarify that fentanyl test strips are not drug paraphernalia, House Bill 2390. A similar measure passed the House last year, only to die in the Senate. The House also passed a bill that would stiffen penalties for fentanyl manufacturing, House Bill 2398. That bill doubles the existing sentence under state law and includes a mandatory prison sentence.
South Dakota Governor Signs Bill Decriminalizing Fentanyl Test Strips. In an effort to reduce overdose deaths, Gov. Kristi Noem (R) has signed into law a bill that clarifies that fentanyl test strips are not drug paraphernalia, House Bill 1041. "We're trying to prevent overdoses for those people that are at high risk populations," said bill sponsor Rep. Taylor Rehfeldt (R).
International
Queensland Becomes First Australian State to Introduce Pill Testing. State Health Minister Yvette D'Ath announced Saturday that Queensland will introduce pill testing at mobile and fixed sites, making it the first Australian state to do so. "Pill testing is all about harm minimization," she said. "We don't want people ending up in our emergency departments or worse losing their life. It is important to note that pill-testing services do not promote that drugs are safe, however they are among a suite of options that can positively affect outcomes regarding illicit drug use." The move follows two pill-testing trials at Canberra's Groovin' the Moo festival in 2018 and 2019, and an ongoing trial at a fixed site. Queensland may be the first state to embrace the harm reduction measure, but the Australian Capitol Territory began a trial last year.
Vancouver Magic Mushroom Shops Operating Openly. Canada's West Coast metropolis now boasts at least nine shops that sell magic mushrooms and other psychedelic substances even though such shops are not legal. The owners of the shops say they are employing many of the same tactics used by marijuana shops that sold the drug before it was legal. They argue that they are providing patients with crucial access to a drug that is nearly impossible to obtain despite Health Canada approving it for some uses. Police, focused on harder drugs, appear indifferent. Now, similar stores have sprung up in Ottawa, Toronto, and Hamilton.