North Carolina's Senate gives initial approval to a medical marijuana bill, New Jersey lawmakers pass a bill giving pot businesses the ability to take state business tax deductions, and more.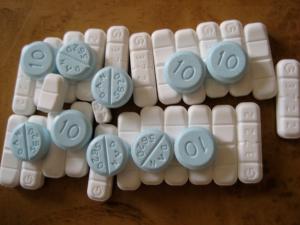 Marijuana Policy
Minnesota Marijuana Legalization Bill Advances Yet Again. The Senate version of the bill, Senate File 73, passed out of the Senate Health and Human Services Committee Tuesday, bringing the number of Senate committees to approve the bill to six. A companion bill in the House has already passed 10 House committee. Democratic-Farm-Labor (DFL) Party officials, who control both the legislature and the governor's office, are confident the bill will pass and be signed into law in short order.
New Jersey Lawmakers Ease Tax Penalty for Marijuana Businesses. Legislators in Trenton gave final approval Monday to a bill that would allow the state's legal marijuana industry to take state business tax deductions like any other legal business in the state, Senate Bill 340. The measure would uncouple the state's corporate business tax from federal rules that bar marijuana businesses from getting deductions and credits on federal taxes. The Senate took a final vote Monday, months after the House passed a companion version of the bill last October. The bill now goes to the desk of Gov. Phil Murphy (D).
Washington Bill to Bar Pre-Employment Marijuana Testing Advances. The state Senate has approved Senate Bill 5123, which would end almost all pre-employment marijuana testing in the state, on a 28-21 vote. There are exceptions for the airline industry, federally regulated jobs that require drug testing, and "safety sensitive" positions. The bill now heads to the House.
Medical Marijuana
North Carolina SenateGives Initial Approval to Medical Marijuana Bill. The state Senate on Tuesday voted to approve Senate Bill 3, the North Carolina Compassionate Use Act, on a second reading. It still needs to be approved in a third reading before being sent to the House, and that is expected to happen within a few days. House leaders said they were positioned to pass the bill, too, despite having blocked a similar bill last year. The bill would allow patients with a specified list of ailments to use medical marijuana and buy it from licensed dispensaries. The bill contains neither home cultivation nor social equity provisions.
Drug Policy
Feds Will Start Limiting Telehealth Prescriptions for Painkillers, ADHD Drugs. Federal officials are tightening access to certain drugs with a potential for abuse after rules were loosened during the coronavirus pandemic. The Biden administration will require an in-person appointment rather than a telehealth appointment for patients to obtain an initial prescription for opioid pain relievers and attention-deficit/hyperactivity disorder (ADHD) drugs like Adderall and Ritalin. Refills could be obtained via telehealth, though. The DEA is also tightening up access to drugs such as codeine, Xanax, Ambien, and buprenorphine. People will be able to get an initial 30-day prescription for such drugs via a telehealth appointment but will have to see a doctor in person to get a refill. The new rules are set to go into effect on May 11, when the coronavirus public health emergency ends.