A Florida marijuana legalization initiative is about halfway home on signature gathering, Arizona politics is roiled by an unsubstantiated charge that the Sinaloa Cartel is bribing state and county officials, and more.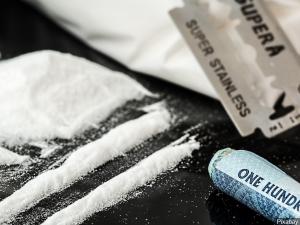 Marijuana Policy
Florida Marijuana Legalization Initiative Campaign Nears Halfway Point on Signature Gathering. Smart & Safe Florida, the group behind a marijuana legalization constitutional amendment, is nearing the halfway point in signature gathering, according to the state Division of Elections. The campaign had 420,000 valid voter signatures as of the end of February; it needs 891,589 valid voter signatures by February 1, 2024 to qualify for the 2024 ballot. That is, provided that the initiative passes muster with the state Supreme Court. In January, the campaign handed in enough signatures to trigger a Supreme Court review to ensure that the text does not violate the state's single subject rule and does not mislead voters. That analysis is still pending.
Early Voting Now Underway for Oklahoma Marijuana Legalization Initiative. Early voting is now underway for the State Question 820 marijuana legalization initiative. Election Day itself is next Tuesday. SQ 820 would allow people 21 and over to possess up to an ounce of marijuana and eight grams of marijuana concentrates and grow up to six plants and six seedlings at home. It also protects parents from losing custody or visitation rights solely because of marijuana use and states that parolees and probationers cannot be punished for marijuana use. Nor could the odor of marijuana or burnt marijuana be used as probable cause for police to infer that a crime had been committed. And it includes a provision for the expungement of some past marijuana offenses.
Politics
Bizarre Charge That Arizona Governor, Other State Leaders Are Taking Bribes from Sinaloa Cartel. Last week, the Joint Elections Committee led by Republican election conspiracy theorist Sen. Wendy Rogers heard completely unsupported testimony from a local insurance agent that Democratic Gov. Katie Hobbs, Democratic Attorney General Adrian Fontes, and the Republican-led Maricopa County Board of Supervisors were among state officials taking bribes from the Sinaloa Cartel. Since then, even Republican officials have been distancing themselves from the charge, while Democrats are blasting Republicans for turning the legislature into a "circus show" that provides a forum for outrageous election fraud conspiracies. "It is dangerous," Hobbs said. "It makes the legislature, quite honestly, a laughing stock, and Arizona by extension, and I hope folks are held accountable for this."
International
Health Canada Issues License to British Columbia Company to Make and Sell Cocaine. Health Canada has issued a license to a British Columbia company, Adastra Labs, to produce, sell, and distribute cocaine. The agency said Adastra is licensed to use cocaine for "scientific and medical purposes only" and that it "cannot sell products to the general public." Last week, Adastra announced that it had received approval to "interact with" up to 250 grams of cocaine and to import coca leaves to manufacture and synthesize the drug. It said it is exploring "commercialization" of cocaine to provide a safe supply of the drug. But Health Canada said Adastra can only sell cocaine to other controlled drug dealer's license holders, such as pharmacists, practitioners, hospitals, or researchers. The province has decriminalized the possession of up to 2.5 grams of cocaine and other drugs, but BC's decriminalization does not envision legal cocaine sales.