A Pennsylvania GOP state senator is pushing for gun rights for medical marijuana patients, an Italian court clarifies that hemp is not a narcotic, and more.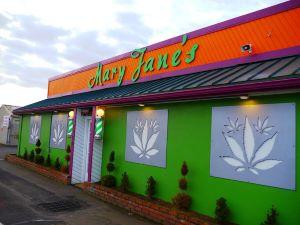 Marijuana Policy
White House Approval Sought for Changes to Marijuana Questions in Federal Hiring Process. The Office of Personnel Management is seeking White House approval for a shift in federal hiring practices that would treat marijuana use by job applicants much more leniently than is the case now. Under current policy, applicants are asked about use within the past one, five, or seven years, depending on the position's security level. That would change to inquiring only about use within the past 90 days under the proposal. Marijuana would not be included in questions about broader illegal drug use but would be asked about separately. The proposed changes are expected to expand the pool of candidates eligible for federal jobs.
Medical Marijuana
Kansas Senate Committee Will Hold Informational Hearing on Medical Marijuana This Week. The Senate Committee on Federal and State Affairs will hold informational hearings Wednesday and Thursday on the legalization of medical marijuana. No bill has been filed yet this session, but pressure is mounting with neighboring Missouri having legalized recreational marijuana last November and neighboring Oklahoma set to vote on recreational legalization next month. "You know, Kansas, sometimes we're kind of behind on things and, you know, we hear about it all the time where people are going across the state line to purchase those items," said medical marijuana supporter Sen. Oletha Faust-Goudeau, the ranking Democrat on the committee.
Pennsylvania GOP State Senator Pushes State to Reconsider Gun Restrictions on Medical Marijuana Patients. In the wake of a federal judge's recent ruling that the federal government's ban on gun ownership for marijuana users is unconstitutional, state Sen. Dan Laughlin (R) is calling on state law enforcement to protect the rights of medical marijuana patients by bringing state policy in line with that ruling Currently, the state bars people from obtaining a gun license if they acknowledge being "an unlawful user" of marijuana, and even medical marijuana use in states where it is legal remains technically illegal under federal law. "I believe Pennsylvania can take a measured approach to lifting the prohibition on otherwise qualified medical cannabis users from obtaining their license to carry," Laughlin wrote. Since the federal court ruling, it is time for "reconsideration of the question on these forms."
International
Italian Court Rules Hemp Flower and Leaves Are Not Narcotics. An Italian court, the Lazio Regional Administrative Court, has thrown out a section of national law that defined hemp leaves and flowers as narcotics, bringing Italy in line with the European Court of Justice. That court ruled in 2020 that hemp, which does not contain more than traces of psychoactive THC, should not be regulated as an illicit drug. The Italian court ruling came after four industry associations filed an appeal against a January 2022 Ministerial Decree that put the cultivation, processing, and marketing of hemp products under the control of narcotics regulators. "Today we have definitive confirmation that without valid scientific evidence it is not possible to limit this agricultural supply chain. The THC-free hemp plant is not part of the international conventions on narcotics and for this reason its market and industrial and medicinal applications cannot be limited," the plaintiffs said in a statement after the ruling.