A small-town Pennsylvania police chief was slinging dope, so was an Ohio narcotics detective, and more. Let's get to it: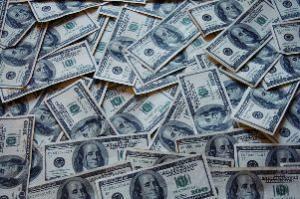 In Greenburg, Pennsylvania,
the Greenburg police chief was arrested January 25
for helping to distribute cocaine, meth, and other drugs. Chief Shawn Denning, 41, allegedly peddled dope for a 16-month period from June 2021 to October 2022 and went down after DEA investigators used an informant to collect evidence against him. Denning repeatedly hooked up the informant with drug suppliers he knew in California and the informant repeatedly successfully scored ounces of cocaine, among other drugs. Denning now faces six federal counts of drug distribution-related charges, and he is no longer the chief.
In Cleveland, Ohio, a state prison guard was arrested January 30 for smuggling methamphetamine and other drugs into the Lorain Correctional Institution. Guard Daryl Gus, 35, went down after the prison officials tipped the DEA that they had listened to an inmate's phone calls and heard him directing people to deliver drugs to Gus. The DEA then joined the investigation, searching Gus's phone records and financial activities, and finding sufficient evidence to arrest him on a federal charge of conspiring to distribute drugs.
In San Diego, a San Diego sheriff's deputy was arrested last Friday after suspected cocaine was located inside his vehicle on jail property. Deputy Allen Wereski, 48, went down after his coworkers discovered "suspected cocaine" inside his car. He was suspended without pay, as well as being jailed on $25,000 bail for count of bringing a controlled substance to a correctional facility.
In Columbus, Ohio, a former Columbus narcotics officer was sentenced last Friday to nine years in federal prison for trafficking more than eight kilograms of drugs, including cocaine and fentanyl. Marco Merino, 45, had pleaded guilty a year ago to accepting bribes and conspiracy to distribute fentanyl. Merino and former officer John Kotchkoski dealt drugs together as narcotics detectives. Kotchkoski pleaded guilty in April to a single count of fentanyl trafficking and awaits sentencing. The pair went down after trying to sell eight kilos of fentanyl to a man they thought was a snitch but who was actually an undercover FBI agent.