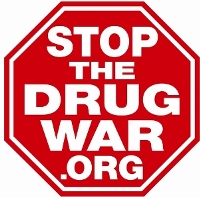 Prosecuting drug users for murder when they score together and one of them overdoses just isn't right, a federal appeals court has ruled.
For the first time, a federal drug decriminalization bill will be filed in Congress.
South Dakota steps into the age of medical marijuana, governors in New Jersey and Pennsylvania sign bills easing the burden on patients, and more.
A South Carolina prison guard gets caught smuggling dope in a Rice Krispies treat, a Birmingham cop is facing some problems, and more.
The Veterans Administration comes out against a medical marijuana research bill for veterans, House Democrats move a bill that would provide protection to banks doing business with marijuana firms and allow pot sales in DC, and more.
There's progress on medical marijuana this week in the South, a key Rhode Island lawmaker slams the brakes on a marijuana legalization push, and more.
A major pharmaceutical company settles with the state of New York over opioid distribution, Minnesota lawmakers are on the verge of passing policing reforms, and more.
The Rhode island legislature is on the verge of passing a bill allowing drug checking and safe consumption sites, Mexico's Supreme Court again declares marijuana prohibition unconstitutional, and more.
Medical marijuana is now legal in South Dakota, Austin activists roll out a municipal marijuana decriminalization initiative, and more.
The Mississippi Supreme Court continues to smack down the will of the people on medical marijuana, a coerced drug treatment bill advances in California to the dismay of reformers, and more.
A Rhode Island marijuana legalization bill gets a hearing but appears doomed this year, a South Dakota Native American reservation opens the state's first medical marijuana dispensary, and more.
Permission to Reprint:
This issue of Drug War Chronicle is licensed under a modified
Creative Commons Attribution license
. Articles of a purely educational nature in Drug War Chronicle appear courtesy of DRCNet Foundation, unless otherwise noted.