South Dakota gingerly enters the medical marijuana age, governors in New Jersey and Pennsylvania sign bills that will ease burdens on patients, and more.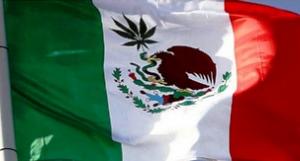 New Jersey
New Jersey Governor Okays Telehealth Prescriptions for Medical Marijuana. Governor Phil Murphy (D) has finally signed a bill allowing health care providers to recommend medical marijuana via telehealth. He originally vetoed SD 619/A 1635 back in April after criticizing it for including a 270-day waiting period before going into effect. The legislature then amended the bill and got rid of that waiting period so it will go into effect immediately. The amended bill also removed language requiring an in-person doctor visit before initiating telehealth.
North Carolina
North Carolina Compassionate Use Act Wins First Committee Vote. The Senate Judiciary voted Wednesday to approve Senate Bill 711, the Compassionate Use Act. The measure would allow the use of marijuana for medical purposes and set up a system of taxed and regulated medical marijuana cultivation and distribution. It must also pass the Senate finance, health care, and rules and operations committees before heading for a floor vote.
Pennsylvania
Pennsylvania Governor Signs Medical Marijuana Expansion Bill. Gov. Tom Wolf (D) on Wednesday signed into law House Bill 1024, which updates the state's medical marijuana law to protect patient safety standards and product quality, as well as empowering the Medical Marijuana Advisory Board to consider adding new qualifying medical conditions. "It's been five years since Pennsylvania legalized medical marijuana, and in that time the Department of Health has examined the program's successes and challenges and made important recommendations on improving the law," Gov. Wolf said. "This legislation provides important updates to our state's medical marijuana program to ensure that patients have improved access to medication."
South Dakota
South Dakota State Troopers Will No Longer Arrest People with Less Than Three Ounces of Weed -- If It's Medical. With medical marijuana becoming legal in the state as of July 1, the office of Gov. Kristi Noem (R) has announced that state Highway Patrol troopers will no longer arrest people possessing up to three ounces of "natural and unaltered marijuana" as long as they have a patient card, or even if they don't, if they claim the marijuana is for medical use and offer some sort of documentation. Meanwhile, the state's largest city, Sioux Falls, has announced it will no longer make arrests for small-time pot possession. "Even if you don't have a medical marijuana card, the decision was made that on low level, low quantity offenses, it's a waste of resources to try and enforce the very, very complicated version of medical marijuana that was passed by the voter," Minnehaha County Sheriff Mike Milstead said. In a state where people are still arrested for testing positive for marijuana, this is progress.
South Dakota Tribe Opens First Medical Marijuana Dispensary in the State. While the state's medical marijuana program, approved by voters last November, is not set to go into operation until next year, medical marijuana became legal in the state on July 1, and the Flandreau Santee Sioux Tribe isn't waiting for state regulators. The state's first medical marijuana dispensary opened on the reservation that same day. The tribe requires customers to first obtain a medical marijuana ID card through its medical marijuana program, which is independent of the program being crafted by the state Health Department. That is leading some skeptics to fear that non-tribe members could face problems with state law enforcement even though the Noem administration last week released Highway Patrol guidelines saying troopers would not arrest people with unexpired medical marijuana cards provided they possessed less than the legally allowed three ounces.