A South Carolina prison guard gets caught smuggling dope in a Rice Krispies treat, a Birmingham cop is facing some problems, and more. Let's get to it: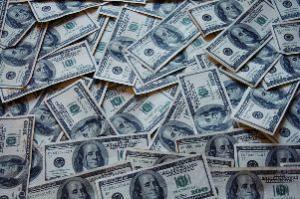 In Columbia, South Carolina,
a state prison guard was arrested last Thursday
after being caught smuggling pills into the prison hidden in a Rice Krispies treat. Correctional Officer Marcy T. Shaffer faces charges of possession of narcotics with intent to distribute, furnishing prisoners with contraband, and misconduct in office. And she was fired.
In Birmingham, Alabama, a Birmingham police officer was arrested last Saturday on rape and drug possession charges. Officer Matthew Wilcox, 37, went down after police received a complaint about him and executed a search warrant at his home, where they found illegal drugs and guns. Police did not release any details on the alleged sexual assault, other than to say it did not occur on duty. He walked out of jail on a $26,000 bond on Sunday. There was no further information at press time.
In Lawrenceville, Virginia, a Brunswick County prison guard was arrested Monday after being caught carrying around a bag with dope in it at work. Guard Jakela Shanice Armstrong, 32, went down after she was observed carrying the bag around during her shift. A prison investigator stopped her and made her surrender the bag, which contained "a white powder wrapped in clear plastic and black tape." She is charged with drug possession with intent to distribute. And she's been fired.