A Rhode Island marijuana legalization bill gets a hearing but appears doomed this year, a South Dakota Native American reservation opens the state's first medical marijuana dispensary, and more.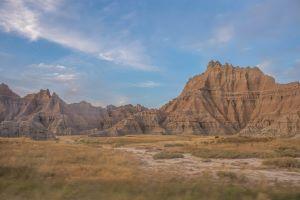 Marijuana Policy
Rhode Island Marijuana Legalization Bill Gets House Committee Hearing. The House Finance Committee held a hearing on a marijuana legalization bill, House Bill 6370, sponsored by Rep. Scott Slater (D-Providence). While the Senate has already passed a legalization bill, Senate Bill 568, Slater's bill includes some features the Senate bill does not, including automatic expungement for past marijuana offenses and oversight and impact fees to be paid to municipalities where retail stores open. It would legalize possession of up to an ounce and includes a home cultivation provision allowing for up to 12 plants. No committee vote was taken, and House Speaker Joseph Sjekarchi (D-Warwick) has said the House would not consider the bill until the next legislative session.
South Dakota Activists Move to Put Marijuana Measures on 2022 Ballot. South Dakota voters approved a marijuana legalization initiative with 54% of the vote last November, but now, after the administration of Gov. Kristi Noem (R) challenged the constitutionality of the initiative in court, with a decision pending at the state Supreme Court, backers of the original initiative are back with a new package of legalization initiatives in case the high court rules against them. Last Friday, South Dakotans for Better Marijuana Laws filed paperwork for four ballot measures dealing with marijuana policy and one that would repeal a single-subject amendment that voters approved in 2018. The court challenge to last November's initiative argues that it violates the single-subject requirement. That argument was upheld by a circuit court judge earlier this year.
Medical Marijuana
New Jersey Governor Okays Telehealth Prescriptions for Medical Marijuana. Governor Phil Murphy (D) has finally signed a bill allowing health care providers to recommend medical marijuana via telehealth. He originally vetoed SD 619/A 1635 back in April after criticizing it for including a 270-day waiting period before going into effect. The legislature then amended the bill and got rid of that waiting period so it will go into effect immediately. The amended bill also removed language requiring an in-person doctor visit before initiating telehealth.
South Dakota Tribe Opens First Medical Marijuana Dispensary in the State. While the state's medical marijuana program, approved by voters last November, is not set to go into operation until next year, medical marijuana became legal in the state on July 1, and the Flandreau Santee Sioux Tribe isn't waiting for state regulators. The state's first medical marijuana dispensary opened on the reservation that same day. The tribe requires customers to first obtain a medical marijuana ID card through its medical marijuana program, which is independent of the program being crafted by the state Health Department. That is leading some skeptics to fear that non-tribe members could face problems with state law enforcement even though the Noem administration last week released Highway Patrol guidelines saying troopers would not arrest people with unexpired medical marijuana cards provided they possessed less than the legally allowed three ounces.