There's progress on medical marijuana this week in the South, a key Rhode Island lawmaker slams the brakes on a marijuana legalization push, and more.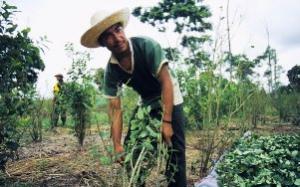 Marijuana Policy
Rhode Island Key Lawmakers Slams Brakes on Legalization Effort. On the day after the state Senate passed a marijuana legalization bill, an amended version of Senate Bill 568, House Speaker K. Joseph Shekarchi (D-Warwick) signaled he was in no hurry to finish the job. He said the state could afford to wait to legalize it while authorities consider diverging proposals, that a proper regulatory structure needed to be created, and that he wanted to ensure that the state gets adequate revenues from legalization. "If we're going to legalize recreational use of marijuana, we want to make sure that the state gets its fair share," he said. He said he had seen "six or seven legitimate proposals" for marijuana legalization that are "very divergent." But the Senate has only passed the one.
Medical Marijuana
Alabama Governor Signs Medical Marijuana Bill into Law. Governor Kay Ivey (R) has signed into law a medical marijuana bill, Senate Bill 46. The new law allows people suffering from a specified list of medical conditions to use medical marijuana with a physician's recommendations. The state had enacted a law allowing for the use of CBD in 2014 and broadened that law in 2016, but now has enacted a full-fledged medical marijuana law. But patients will not be allowed to use smokable marijuana nor grow their own. Instead, 12 commercial growers and 12 dispensaries will be authorized to cultivate and distribute medical marijuana. The system is expected to be up and running by the fall of 2022.
Louisiana Governor Signs Bill Allowing Smokable Medical Marijuana. Governor John Bel Edwards (D) has signed into law House Bill 391, which will allow patients to use smokable medical marijuana. The bill passed non-controversially, and its sponsor, Rep. Tanner Magee (D-Houma) said its purposes was to drive down costs and respond to popular demand. "Having the raw form of it, which the public has shown they really want, will allow them to drive down their costs so they can pass on to the consumer and have a real alternative to opioids," Magee said. Smokable medical marijuana will not be available for purchase until January because of time lags with the two state universities who are currently the only institutions authorized to produce medical marijuana.
International
UNODC Releases Annual Report, Warns That Fallout from Pandemic Could Last for Years. The UN Office on Drugs and Crime (UNODC) released the 2021 World Drug Report Thursday and warned that the coronavirus pandemic is propelling more people into drug use, has caused drug trafficking groups to adapt to changed conditions, and sowed economic hardship that could lead to increased cultivation of illicit drug crops. "[D]rug markets have swiftly resumed operations after the initial disruption at the onset of the pandemic; a burst that has triggered or accelerated certain pre-existing trafficking dynamics across the global drug market," UNODC said. "Among these are: increasingly larger shipments of illicit drugs, a rise in the frequency of overland and water-way routes used for trafficking, greater use of private planes for the purpose of drug trafficking, and an upsurge in the use of contactless methods to deliver drugs to end-consumers. The resilience of drug markets during the pandemic has demonstrated once again traffickers' ability to adapt quickly to changed environments and circumstances." On the potential increase in drug crops, UNODC said: "While the impact of COVID-19 on drug challenges is not yet fully known, the analysis suggests that the pandemic has brought increasing economic hardship that is likely to make illicit drug cultivation more appealing to fragile rural communities. The social impact of the pandemic -- driving a rise in inequality, poverty, and mental health conditions particularly among already vulnerable populations -- represent factors that could push more people into drug use."
UN For First Time Engages with Marijuana Regulations. In the 2021 World Drug Report released Thursday, the UN Office on Drugs and Crime called for a global ban on marijuana advertising, saying "a comprehensive ban on advertising, promoting and sponsoring cannabis would ensure that public health interests prevail over business interests." While the call is in line with the UN's long-standing opposition to marijuana legalization, it also marks the first time the anti-drug agency has engaged with the notion of regulating -- not merely prohibiting -- marijuana use and production.