The Veterans Administration comes out against a medical marijuana research bill for veterans, House Democrats move a bill that would provide protection to banks doing business with marijuana firms and allow pot sales in DC, and more.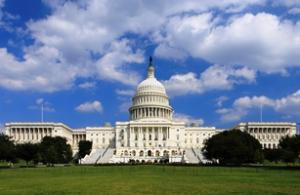 Marijuana Policy
House Democrats Advance Funding Bill with Marijuana Banking Protection and DC Marijuana Sales. The House Appropriations Financial Services and General Government Subcommittee voted Thursday to advance a massive funding bill that includes language protecting financial institutions that work with state-legal marijuana firms and allowing Washington, DC, to go ahead with legal marijuana sales. The move puts the subcommittee at odds with the Biden administration, which in its budget proposal supported continuing a 2014 congressional rider to the DC appropriations bill sponsored by Rep. Andy Harris (R-MD). The full House Appropriations Committee is scheduled to take up the legislation on Tuesday.
Medical Marijuana
Veterans Administration Does Not Want to Conduct Medical Marijuana Research9. During a Senate Veterans' Affairs Committee hearing Wednesday, VA Acting Deputy Under Secretary of Health for Community Care Mark Upton made it plain the administration opposes a bill that would require the VA to conduct clinical trials on the therapeutic potential of marijuana for vets with chronic pain and PTSD. The agency "does not support this bill," Upton told the committee. He said the legislation was unnecessary because the VA is "already dedicating resources and research expertise to study the effects of cannabis on conditions affecting veterans."
North Carolina Senate Committee Moves on Medical Marijuana. The Senate Judiciary Committee on Wednesday adopted and passed a substitute version of a medical marijuana bill, Senate Bill 711. The bill would allow medical marijuana use for a list of specified debilitating medical conditions, including cancer, epilepsy, HIV/AIDS, Parkinson's disease, and multiple sclerosis. Under the substitute adopted by the committee, a 13-member Medical Cannabis Advisory Board would be empowered to add new conditions to the list. The bill must now also get through the Senate finance, health care, and rules and operations committees being getting a floor vote.