Medical marijuana is now legal in South Dakota, Austin activists roll out a municipal marijuana decriminalization initiative, and more.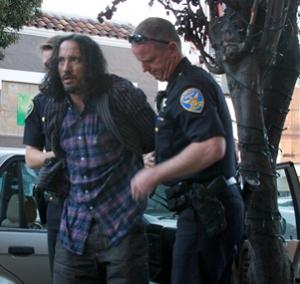 Marijuana Policy
House Passes Bill to Let Researchers Access Marijuana from State-Legal Dispensaries. The House on Thursday approved an omnibus transportation bill that also includes language allowing researchers to get marijuana from state-legal dispensaries in order to study impaired driving. The measure would mandate a federal report with recommendations for creating a national clearinghouse with different marijuana samples for researchers from non-legal states. A transportation bill with similar marijuana research language is also moving in the Senate. The passage of the bill would be especially significant given the federal government's long history of stymying medical research through its historic monopoly on marijuana for research purposes, which puts medical marijuana in the Catch-22 of not winning FDA approvals becuase there has not been enough research.
Texas Activists Unveil Austin Marijuana Decriminalization Ballot Initiative. A new progressive group, Ground Game Texas, on Wednesday rolled out a campaign to put an initiative to decriminalize marijuana possession and ban no-knock warrants on the ballot in the state capital, Austin. The city currently handles small-time pot busts by issuing tickets, but the proposed initiative would end both arrests and citations, as well as barring citations for paraphernalia or residues. "Marijuana reform is a winning issue and local efforts will drive voter engagement. State lawmakers -- Democrats and Republicans -- failed us during the legislative session," said Heather Fazio, director of Texans for Responsible Marijuana Policy. "Maybe this level of political pressure will get their attention and bring them on board with meaningful reform statewide." To get on the November ballot, advocates will need 20,000 valid voter signatures by July 20.
Medical Marijuana
North Carolina Compassionate Use Act Wins First Committee Vote. The Senate Judiciary voted Wednesday to approve Senate Bill 711, the Compassionate Use Act. The measure would allow the use of marijuana for medical purposes and set up a system of taxed and regulated medical marijuana cultivation and distribution. It must also pass the Senate finance, health care, and rules and operations committees before heading for a floor vote.
Pennsylvania Governor Signs Medical Marijuana Expansion Bill. Gov. Tom Wolf (D) on Wednesday signed into law House Bill 1024, which updates the state's medical marijuana law to protect patient safety standards and product quality, as well as empowering the Medical Marijuana Advisory Board to consider adding new qualifying medical conditions. "It's been five years since Pennsylvania legalized medical marijuana, and in that time the Department of Health has examined the program's successes and challenges and made important recommendations on improving the law," Gov. Wolf said. "This legislation provides important updates to our state's medical marijuana program to ensure that patients have improved access to medication."
South Dakota State Troopers Will No Longer Arrest People with Less Than Three Ounces of Weed -- If It's Medical. With medical marijuana becoming legal in the state as of July 1, the office of Gov. Kristi Noem (R) has announced that state Highway Patrol troopers will no longer arrest people possessing up to three ounces of "natural and unaltered marijuana" as long as they have a patient card, or even if they don't, if they claim the marijuana is for medical use and offer some sort of documentation. Meanwhile, the state's largest city, Sioux Falls, has announced it will no longer make arrests for small-time pot possession. "Even if you don't have a medical marijuana card, the decision was made that on low level, low quantity offenses, it's a waste of resources to try and enforce the very, very complicated version of medical marijuana that was passed by the voter," Minnehaha County Sheriff Mike Milstead said. In a state where people are still arrested for testing positive for marijuana, this is progress.
Drug Policy
Maine Senate Votes Down Bill to Decriminalize Drug Possession. The Senate on Wednesday voted to kill a drug decriminalization bill, LD 967. The bill was opposed by Gov. Janet Mills (D) and by both some Democratic and Republican lawmakers, who argued that arresting and prosecuting drug users can help them get into treatment and stay straight. The bill had already passed the House amidst a drug overdose epidemic that saw deaths at a record rate in 2020 and early this year. "The Senate had an opportunity to provide people with desperately needed relief, and it failed," said Courtney Allen, policy director at the Maine Recovery Advocacy Project. "We need to change our drug laws if we want to save lives. LD 967 would have saved the state money and reinvested resources from the criminal system into access to recovery services. People need treatment and support to enter sustained recovery, not arrest and a criminal record."