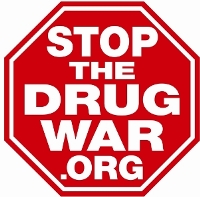 A towering figure in American drug reform has left us.
The Garden State is set to get a little greener come November.
Get ready for some creepy true crime prairie noir.
All star hour and a half compilation of interviews conducted by our friend Dean Becker of the DrugTruth Network.
All the medical marijuana news this week involves initiative campaigns.
A former DEA task force member and a former DEA agent are the sole members of this week's rogue's gallery.
There will be no House voe on marijuana legalization until after the election, Vermont lawmakers reach agreement on regulated legal marijuana sales, British Columbia moves to expand access to a "safe supply" of drugs to replace street drugs, and more.
A new poll has the Arizona marijuana legalization initiative at 51%, the natural psychedelic decriminalization movement comes to Ann Arbor, and more.
People with small-time marijuana possession convictions in New York state can now move to get them expunged, Secretary of State Pompeo promises more anti-drug aid for Colombia, and more.
A Texas judge has temporarily lifted a ban on smokable hemp, the Ann Arbor city council approves a resolution effectively decriminalizing plant-based psychedelics, and more.
A Vermont legal marijuana commerce bill goes to the governor, Michael Bloomberg has paid the fines of 32,000 felons in Florida so they can vote this year, and more.
Permission to Reprint:
This issue of Drug War Chronicle is licensed under a modified
Creative Commons Attribution license
. Articles of a purely educational nature in Drug War Chronicle appear courtesy of DRCNet Foundation, unless otherwise noted.