People with small-time marijuana possession convictions in New York state can now move to get them expunged, Secretary of State Pompeo promises more anti-drug aid for Colombia, and more.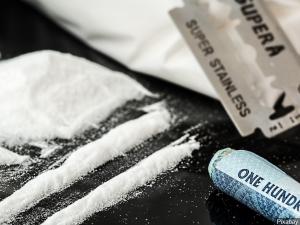 Marijuana Policy
New Marijuana Coalition Unveils Plan to Legalize Interstate Marijuana Commerce. A group of advocacy groups and marijuana businesses calling itself the Alliance for Sensible Markets has rolled out a plan to allow marijuana commerce between states that have legalized it even while federal prohibition remains. The alliance will urge governors of legal and hopefully soon-to-be legal states to create an interstate compact to establish a framework for cannabis to be transported and marketed across state lines. If at least two governors agree, the compact would then go to Congress for approval.
New York Courts Ready to Begin Expunging Marijuana Convictions. In line with a law passed last year, the state's court system is now ready to begin expunging low-level marijuana convictions for people previously charged and convicted of specific possession offenses. Under the process, individuals must fill out an application with the court where they were convicted. From there, the applications are then sent to the Division of Criminal Justice Services and applicable law enforcement agencies, who will destroy the already expunged records. For an application with instructions click here.
Foreign Policy
Secretary of State Pompeo Promises More Anti-Drug Aid for Colombia. During his tour of Latin America, US Secretary of Sate Mike Pompeo on Saturday pledged to Colombian President Ivan Duque continued assistance to help fight drug trafficking. The country is under strong pressure from the Trump administration to reduce the size of its coca crop. Pompeo also praised Duque for his stance against Venezuelan President Nicholas Maduro, who the US does not recognize.
International
Colombia Legislature to take Up Coca, Cocaine Regulation Bill Next Month. A bill from a coalition of leftist legislators that would have the national government take control of the drug market by purchasing coca leaf from farmers and regulating cocaine sales will be debated next month. It faces long odds, but the bill's backers say it could reduce the waste of public funds, help protect the environment and led to a better public health approach to drug consumption. They also argue that it would lead to a reduction in violence, which persists despite the 2016 peace treaty with the FARC as other guerrilla groups, FARC dissidents, paramilitaries, drug traffickers, police and the military fight either to control or repress the trade.
Seven Killed in Latest Colombia Massacre. At least seven people died after they were gunned down at a cock fight in the municipality of Buenos Aires in Cauca province, where various armed groups are fighting over control of territory abandoned by the FARC after the 2016 peace deal. This is the ninth mass killing in Cauca this year and the 60th in the country. Cauca has been the scene of some of the worst violence in the fight over control of the coca and cocaine trade.