A Texas judge has temporarily lifted a ban on smokable hemp, the Ann Arbor city council approves a resolution effectively decriminalizing plant-based psychedelics, and more.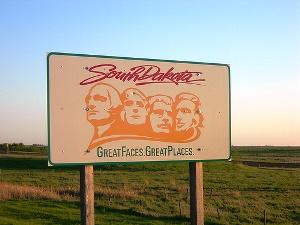 Marijuana Policy
South Dakota Opposition Group's Polling Shows Voter Support for Marijuana Legalization Initiatives. A poll commissioned by a group opposing the state's marijuana legalization initiative, Constitutional Amendment A, and medical marijuana initiative, Initiated Measure 26, finds both leading by a sizeable margin. The survey found that 70% supported the medical marijuana initiative and 60% supported the legalization initiative.
Hemp
Texas Judge Lifts Ban on Smokable Hemp Until 2021. A Texas judge has granted a temporary injunction barring the state from enforcing a ban on smokable hemp products until a challenge from the industry can be heard on court. The ban was written into legislation legalizing hemp in the state, but four hemp producers challenged it in court. Last week, Travis County Judge Lora Livingston found that the plaintiffs "have demonstrated a probable right to relief," Livingston granted the injunction, which will be in effect until the issue is litigated in February.
Psychedelics
New Psychedelics Research and Education Center Launched at UC Berkeley As Reform Movement Grows. The University of California at Berkeley will launch a new center dedicated to psychedelics research and education, the school announced Monday. Researchers will study psychedelics to "investigate cognition, perception and emotion and their biological bases in the human brain," according to a press release. At the same time, the new entity will be putting resources toward informing the public about "this rapidly advancing field of research." Johns Hopkins University opened a similar center last year.
Ann Arbor, Michigan, City Council Approves Psychedelic Decriminalization Resolution. The city council voted Monday night to approve a resolution effectively decriminalizing plant-based psychedelics (or entheogens). The resolution passed unanimously.