A new poll has the Arizona marijuana legalization initiative at 51%, the natural psychedelic decriminalization movement comes to Ann Arbor, and more.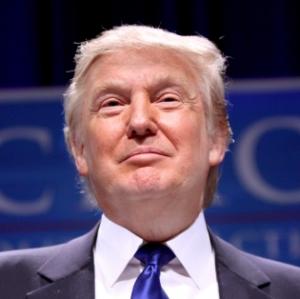 Marijuana Policy
Arizona Poll Has Marijuana Legalization Initiative with Bare Majority. A new Monmouth University poll has the Prop 207 marijuana legalization initiative winning the support of 51% of registered voters, with 41% opposed, 6% undecided, and 3% who said they would not vote on the issue. That is an uncomfortably close margin, but at this late stage also a hopeful one. Traditionally an initiative campaign hopes to begin a campaign with 60% support, expecting to lose some voters as election day approaches and details of the initiative get debated.
Foreign Policy
White Houses Releases Annual Presidential Determination on Major Drug Transit or Major Illicit Drug Producing Countries for Fiscal Year 2021. In an annual exercise in which the US grades other countries' compliance with US drug policy objectives, President Trump on Wednesday named 20 countries as "major drug transit or major illicit drug producing countries." They are: Afghanistan, The Bahamas, Belize, Bolivia, Burma, Colombia, Costa Rica, Dominican Republic, Ecuador, El Salvador, Guatemala, Haiti, Honduras, India, Jamaica, Laos, Mexico, Nicaragua, Pakistan, Panama, Peru, and Venezuela. Although Venezuela is not a drug producing country, Trump named "the Venezuelan dictator, Nicholas Maduro" as "the most complicit kingpin in the Hemisphere." He also called on Colombia to "move forward with aerial spraying" of coca crops and Peru "to resume eradication operations in the country"s high yield coca producing regions, including the Valley of the Apurimac, Ene, and Mantaro Rivers." He also warned Mexico that it must step up anti-drug operations if it wants to avoid being considered a country that "failed demonstrably to uphold its international drug control commitments."
Psychedelics
Ann Arbor, Michigan, City Council to Take Up Natural Psychedelic Lowest Priority Ordinance. The Ann Arbor city council will take up a ordinance that would make enforcement of laws against plant- and fungi-based psychedelic drugs the lowest law enforcement priority next Monday. Those drugs include psilocybin mushrooms, peyote, ayahuasca, mescaline, ibogaine and others. The move is being pushed by an activist group, Decriminalize Ann Arbor.
International
Brazil Fast-Tracks Legislation to Legalize Cultivation of Hemp, Medical Marijuana. The Brazilian legislature is moving a bill that would legalize the cultivation of medical marijuana and hemp. While efforts have been underway since 2015 to revise the country's marijuana laws, this new version of the legislation calls for cultivation, processing, research, storage, transportation, production, industrialization, commercialization, import and export of medicinal cannabis and industrial hemp be legalized.