A former DEA task force member and a former DEA agent are the sole members of this week's rogue's gallery. Let's get to it: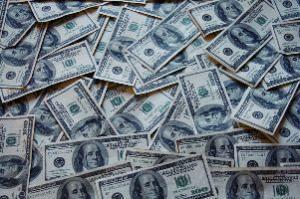 In McAllen, Texas,
a former DEA task force member was arrested last Wednesday
as part of an anti-corruption drive called Operation Blue Shame. Johnny Jacob Domingue had been a federal task force officer for the DEA in Louisiana and is accused of negotiating the purchase of four kilos of cocaine and the transport of another four kilos of cocaine. On September 9, he traveled from Louisiana to Edinburgh, Texas, where he picked up a vehicle "loaded with eight kilograms of cocaine concealed inside a secret compartment." according to a news release from federal prosecutors. "Domingue intended to transport the vehicle to Houston and on to Louisiana to further distribute the cocaine to buyers," they added. He faces federal cocaine trafficking charges and is looking at 10 years to life in prison.
In Tampa, Florida, a former DEA agent pleaded guilty Monday to plotting with a Colombian cartel to launder money for it. Jose Irizarry pleaded guilty to 19 federal counts, including bank fraud and diverting millions of dollars in drug proceeds from DEA control. He also copped to filing false reports and ordering DEA staff to wire money to be used in undercover stings to international accounts he and his associates controlled. The prosecution was a scandal for the DEA and calls into question its undercover money-laundering operations. It also raises questions about the level of supervision Irizarry had during his tenure at DEA, where he had been entrusted with setting up front companies, shell bank accounts, and courtiers to fight international drug trafficking. He's looking at decades behind bars, although a sentencing date has yet to be set.