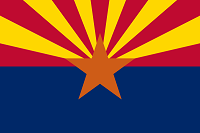 Here's a twitchy, harrowing look at Colombia's cocaine industry.
The House has approved allowing members of the military to use hemp and CBD products, an Idaho medical marijuana initiative campaign is threatening to sue the state over signature-gathering, and more.
A pair of Chicago cops are headed to prison for their misdeeds, and a trio of prison guards break bad.
The Idaho Cannabis Coalition threatens to sue if state officials don't allow it to use electronic signature-gathering in the midst of the pandemic, a drug testing lab reports spikes in the use of four illicit drugs during the pandemic, and more.
After the first decline in drug ODs in decades in 2018, the number jumped again last year, the CDC says; Canadian psychotherapists want the ability to use psilocybin themselves to better treat patients using the drug, and more.
A first congressional challenge to the Washington, DC, natural psychedelics initiative has been fended off, Mexico's toll of "disappeared" in drug violence in the past 14 years tops 70,000, and more.
California marijuana felonies are at the lowest level since 1954, Argentina moves to make its medical marijuana program more patient-friendly, and more.
New Approach Montana says county-level data shows it has qualified a marijuana legalization initiative for the November ballot but the results aren't official yet, Canada's health minister says she's open to discussing drug decriminalization, and more.
The city of Chicago will pay out big time for seizing the vehicles of people in small-time drug busts, a California bill would undo some drug war sentencing excesses, the Colombian opposition has filed a bill to decriminalize and regulate cocaine, and more.
The organized opposition makes a move in Arizona, a Pennsylvania lawmaker is trying to jumpstart a stalled marijuana legalization bill, and more.
Permission to Reprint:
This issue of Drug War Chronicle is licensed under a modified
Creative Commons Attribution license
. Articles of a purely educational nature in Drug War Chronicle appear courtesy of DRCNet Foundation, unless otherwise noted.