California marijuana felonies are at the lowest level since 1954, Argentina moves to make its medical marijuana program more patient-friendly, and more.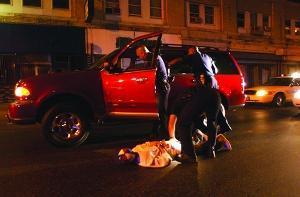 Marijuana Policy
California Felony Marijuana Arrests Decline After Legalization, But Racial Disparities Persist. Felony marijuana arrests continued to decline in the wake of legalization, dropping from 1,617 in 2018, the first year of broad legalization, to 1,181 last year, a decline of 27%. But minorities remained subject to disproportionate arrests, with Hispanics accounting for 42%, Blacks for 22%, and whites at 21%. The percentage of Black and Hispanic arrests "is troubling, especially now that we've legalized it," said Ellen Komp, deputy director of the California arm of the National Organization for the Reform of Marijuana Laws. "It's legal if you have the venture capital to open up on Main Street." The number of felony arrests last year marked the lowest figure since 1954, NORML said.
Medical Marijuana
Arkansas Medical Marijuana Growers Sue to Keep Out Competition. Five companies with medical marijuana cultivation permits are suing to stop three more cultivation licenses from being issued. The growers argue that the new licenses issued in June violated state law because the law requires they only be issued if the original permit holders couldn't meet patient demand.
International
Argentina to Allow Home Cultivation, Pharmacy Sales for Medical Marijuana. The Health Ministry on Wednesday met with stakeholders Wednesday to finalize details on draft regulations for medical marijuana cultivation and sales. The draft regs will allow for home cultivation by patients and the sale of oils and topicals by local pharmacies. The regs also guarantee access to medical marijuana for all patients free of charge. The new regulations are aimed at addressing deficiencies in the country's 2017 law that legalized medical marijuana, but failed to adequately cover patient needs.