After the first decline in drug ODs in decades in 2018, the number jumped again last year, the CDC says; Canadian psychotherapists want the ability to use psilocybin themselves to better treat patients using the drug, and more.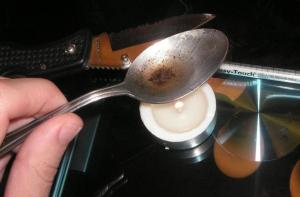 Medical Marijuana
Florida Supreme Court Asks for Rare Second Round of Arguments in Medical Marijuana Case. In a rare move, the state's high court Tuesday ordered a second round of arguments in a battle about whether the state has properly carried out a 2016 constitutional amendment that broadly legalized medical marijuana. The case is a lawsuit filed by Florigrown, a Tampa company that has questioned whether a 2017 law passed to implement the voter-approved constitutional amendment is itself constitutional. The case centers on parts of the law around licensing companies to operate in the industry.
Drug Use
CDC Preliminary Data Shows Increase in Overdoses Last Year. After declining for the first time in decades in 2018, drug overdose deaths rose 4.6% in 2019, according to preliminary data from the Centers on Disease Control and Prevention (CDC). According to the data, which won't be finalized until year's end, there were 70,980 overdose deaths last year, up from 67,850 in 2018. Experts fear drug deaths will be even higher this year during a global pandemic that has disrupted health care and drug markets, isolated millions of people, and left millions more jobless.
International
Canadian Psychotherapists Petition Government for Permission to Dose Themselves to Better Treat Patients. A nonprofit group of psychedelic therapists, TheraPsil, is asking Health Canada for permission to be able to dose themselves with psilocybin in a bid to better help their patients. The move comes as a group of terminally ill patients awaits permission from the ministry to use magic mushrooms for end of life care. The group says therapists need firsthand experiences with the drug's effects: "The fundamental reason to expose therapists to their own experiences with psychedelics is that, unless you have visited these realms, you are unlikely to understand their importance." Going to a psychedelic therapist who hasn't used psychedelics would be like "going to a sex therapist who's never had sex before," said the group's executive director, Spencer Hawkswell.