The Idaho Cannabis Coalition threatens to sue if state officials don't allow it to use electronic signature-gathering in the midst of the pandemic, a drug testing lab reports spikes in the use of four illicit drugs during the pandemic, and more.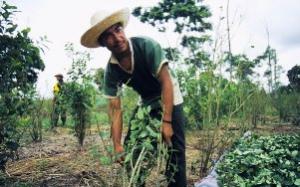 Medical Marijuana
Idaho Medical Marijuana Initiative Campaign Threatens to Sue Over State's Refusal to Allow Electronic Signature-Gathering. The Idaho Cannabis Coalition, the people behind a medical marijuana initiative, is now threatening to sue state officials if they continue to block activists from collecting signatures electronically. The move comes after a federal court ruled that an unrelated initiative campaign could move ahead with electronic signature-gathering. The medical marijuana campaign sent a letter to state officials Monday saying that while it "has no interest in litigation," it will sue if the state does not respond to its request by Thursday.
Drug Use
Positive Test Rates for Four Illicit Drugs Spike During Pandemic. A report published by the specialty laboratory Millennium Health analyzed more than half a million urine drug test results and found large increases in the use of four illicit drugs during the coronavirus pandemic. The lab found a 32.0% increase for non-prescribed fentanyl over the same period last year, a 20.0% increase for methamphetamine, a 10.1% increase for cocaine, and a 12.5% increase for heroin.
International
Colombian Defense Minister Says Aerial Fumigation of Coca Crops to Start Up Again. Colombian Defense Minister Carlos Holmes Trujillo said Tuesday that the government is advancing plans to restart aerial fumigation of coca crops in accordance with guidelines set out by the country's high court. "We are advancing, we have taken all the steps demanded by the Constitutional Court and we are meeting the requirements of the authorities," he said. "Restarting the spraying program is fundamental. It is in the best interest of the country and it will allow us to continue making progress much more effectively in the fight against the world drug problem," he added, without giving an exact date to restart aerial spraying." Spraying was halted in 2015 over environmental and public health concerns linked the chemical used, glyphosate, to cancer. The Trump administration is pushing Colombia to restart as well.