The city of Chicago will pay out big time for seizing the vehicles of people in small-time drug busts, a California bill would undo some drug war sentencing excesses, the Colombian opposition has filed a bill to decriminalize and regulate cocaine, and more.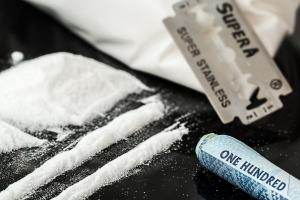 Marijuana Policy
Arizona Poll Shows Strong Support for Marijuana Legalization. A new poll has support for marijuana legalization at 62%. The poll comes as backers of the Smart and Safe Arizona Act legalization initiative awaits confirmation from state officials that it has submitted a sufficient number of valid voter signatures to qualify for the November ballot.
Asset Forfeiture
Chicago to Pay $5 Million to Settle Class Action Suit Over Vehicles Seized in Drug Busts. A city council committee on Monday approved a $5 million payout to settle a class action lawsuit filed by two people whose vehicle was seized after a passenger was arrested for marijuana possession. The settlement will apply to hundreds of other cases where drivers had their vehicles impounded as part of drug cases. The settlement will pay people whose cars were seized the estimated Kelly Blue Book value of the vehicle.
Sentencing
California Bill Would End Mandatory Jail and Prison Sentences for Drug Offenses. State Sen. Scott Weiner (D-San Francisco) has filed SB 378, which would repeal 1980s drug war laws that enacted mandatory minimum sentences for drug offenses. Under current law, judges are denied the discretion to sentence drug offenders to probation or diversion. "For a lot of people in progressive California it is surprising to hear that in 2020, with all of the reforms that we've been working on for years, that there are still mandatory jail or prison sentences for non-violent drug offenses," Wiener explained. "But here we are in California, in 2020, with mandatory prison or jail sentences for nonviolent drug sentences," he said.
International
British Columbia Premier Asks Canadian Federal Government to Decriminalize Drugs. BC Premier John Horgan sent a letter Monday to Prime Minister Justin Trudeau asking him to have the federal government decriminalize drug possession. Such a move would "reduce the systemic stigma associated with illicit drug use and support people to access the services that they need," he said. "Criminal prohibitions are ineffective in deterring drug use, and criminalization of drug possession directly leads to both individuals and systemic stigma and discrimination that prevent people from seeking services," he added.
Colombia Opposition Files Cocaine Decriminalization Bill. A pair of opposition senators have filed a bill to decriminalize cocaine and regulate its production. The bill is part of a broader package to end the war on drugs that was filed last year by the leftist and centrist opposition blocs. The bill seeks strict state control over coca cultivation and cocaine production in a bid to cut the finances of drug trafficking organizations and armed groups.