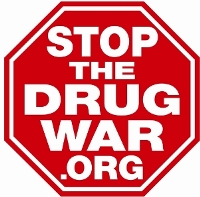 The House Democrats' latest coronavirus relief bill doesn't leave prisoners behind nor the legal marijuana industry.
The Department of Health and Human Services is messing with Maine's mental health grants because it allows medical marijuana use by students, a ban on potentially kiddie-enticing edibles is headed for the Missouri governor's desk, and more.
Meet a trio of cops who aren't really corrupt but who got caught with the personal goodies and, of course, a crooked jail guard.
A Mexican cartel leader is struck down by the coronavirus, the House leadership is including help for state-legal marijuana businesses in its latest COVID bill, and more.
Coronavirus hobbles yet another drug reform initiative, Amnesty International goes after Cambodia's drug war human rights abuses, and more.
It looks like there will be a fight over marijuana provisions in the HEROES Act coronavirus relief bill, an Oklahoma pot breathalyzer pilot project bill passes the House, another member of the Honduran political elite is tied to drug traffickers, and more.
El Paso moves to reduce small-time marijuana possession arrests, drug policy and criminal justice groups call on the House to pass the latest coronavirus relief bill, and more.
Missouri lawmakers cast a baleful eye on medical marijuana gummies, a safe injection site bill is moving in Massachusetts, and more.
The Louisiana House votes to expand the state's medical marijuana program, the Georgia Department of Revenue gets caught mishandled seized asset forfeiture funds, and more.
Permission to Reprint:
This issue of Drug War Chronicle is licensed under a modified
Creative Commons Attribution license
. Articles of a purely educational nature in Drug War Chronicle appear courtesy of DRCNet Foundation, unless otherwise noted.