El Paso moves to reduce small-time marijuana possession arrests, drug policy and criminal justice reformers call on the House to pass the latest coronavirus relief bill, which has reform provisions, and more.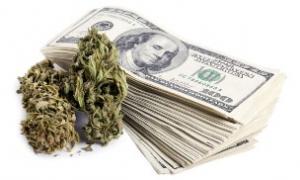 Marijuana Policy
Industry Group Asks Seven Governors to Legalize Marijuana to Aid Coronavirus Recovery. The National Association of Cannabis Businesses sent a letter to seven Northeast state governors asking them to push for marijuana legalization in order to assist economic recovery amidst the coronavirus crisis. The letters went out to the governors of New York, New Jersey, Connecticut, Delaware, Pennsylvania, Rhode Island and Massachusetts. "Legalizing cannabis sales and encouraging retailers to be proactive with strategies like home delivery and curbside pickup is not only a safe way to serve consumers, it will also generate millions of dollars in desperately needed tax revenues for their states," said Mark Gorman, NACB executive vice president.
New York Lawmakers Push to Legalize Marijuana Amid Coronavirus Crisis. At least three state lawmakers are calling for movement on marijuana legalization even in the midst of the coronavirus pandemic. "We urgently need marijuana legalization rooted in racial and economic justice," said New York State Senators Jamaal Bailey, Brad Hoylman and Jessica Ramos in a press release issued Thursday, "rooted in racial and economic justice." The three senators joined the Legal Aid Society in calling on Gov. Andrew Cuomo (D) and legislative leaders to enact legalization and other measures to mitigate the pandemic's disproportionate impact on communities of color.
El Paso City Council Approves Measure to Reduce Arrests for Low-Level Marijuana Possession. The city council Thursday approved a measure that encourages police to issue tickets for small-time pot possession cases instead of making arrests. The measure passed on a 7-0 vote. It calls on the city manager to implement the policy change.
Drug Policy
Drug Policy and Justice Reform Groups Call for Passage of HEROES Act. With the House expected to vote on CARES 2 ("The HEROES Act") any time, drug policy and criminal justice groups have called for its passage. Maritza Perez, Director of the Office of National Affairs at the Drug Policy Alliance (DPA), released the following statement urging Congress members to support the bill: "We are pleased that today the House is considering CARES 2... This measure will specifically provide life-saving relief for people at increased risk of contracting COVID-19, including justice-involved individuals and people who use drugs. Many of DPA's legislative priorities are included in CARES 2. The bill includes the Emergency Community Supervision Act (H.R. 6400), which prioritizes releasing certain incarcerated individuals from federal custody into community supervision, including young people, medically vulnerable individuals, people over 50 years of age, and individuals within 12 months of release. The bill also includes the COVID-19 Correctional Facility Emergency Response Act of 2020 (H.R. 6414), which incentivizes states and localities to reduce their jail and prison populations, in addition to providing critical reentry funding. CARES 2 includes language that gives states flexibility to reinstate Medicaid coverage up to 30 days prior to the release of an incarcerated individual, which is pivotal to aiding smooth transition to MAT and other community-based providers. It also authorizes $10 million in discretionary grants intended to support harm reduction providers during the pandemic. We urge the House to vote favorably for CARES 2 today and for the Senate to swiftly take up and pass this essential measure."
The Drug Policy Alliance is a funder of the Drug War Chronicle.