Meet a trio of cops who aren't really corrupt but who got caught with the personal goodies and, of course, a crooked jail guard. Let's get to it: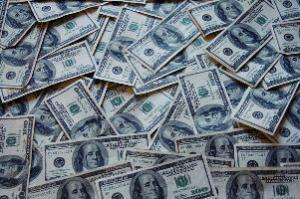 In Truth or Consequences, New Mexico,
a Sierra County sheriff's deputy was arrested May 7
after his supervisor busted him for a meth pipe in his marked patrol unit. Deputy Grant Taylor, 37, now faces a fourth degree felony charge for possession of a controlled substance. The sheriff said he was "heartbroken" and "more importantly, disappointed."
In Tallassee, Alabama, a Tallasee police officer was arrested last Monday after a 10-day investigation into whether he might have some weed. Officer Raymond Clark apparently did have some weed, since he is now charged with unlawful possession of drug paraphernalia and second-degree possession of marijuana.
In Pointe a la Hache, Louisiana, a Plaquemines parish jail deputy was arrested last Tuesday after he was searched upon arriving at work and was found in possession of multiple cell phones and synthetic cannabinoids, as well as two firearms in his vehicle. He is facing "multiple narcotics charges." He's out on a $185,000 bond.
In Augusta, Georgia, a Paine College public safety officer was arrested last Wednesday after deputies smelled marijuana coming from his vehicle during a traffic stop. Officer Antonio Burton was in uniform and on-duty at the time and ended up being charged with possession of cocaine after deputies searched the car. No word yet on his employment status.