Coronavirus hobbles yet another drug reform initiative, Amnesty International goes after Cambodia's drug war human rights abuses, and more.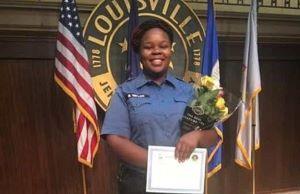 Marijuana Policy
Ohio Marijuana Legalization Initiative Suspends Campaign Due to Coronavirus. The Ohio Regulate Marijuana Like Alcohol campaign is suspending its efforts to get on the November 2020 ballot. The group's initial petition was rejected by state officials, and the group has struggled with signature-gathering amidst social distancing measures inspired by the pandemic. "We made the decision early on that the health of our volunteers, supporters, medical marijuana patients and the general public would be our primary concern," said Tom Haren, a spokesman for the campaign. "As Ohio begins the process of reopening, we are evaluating our options and hope to have more to share soon." The campaign would need more than 450,000 valid voter signatures by July1 in order to make the ballot.
Medical Marijuana
Pennsylvania Court Rules Worker Fired After CBD Use Caused Failed Drug Test Can Receive Unemployment Benefits. A Commonwealth Court panel has ruled that a health care worker who used legal CBD oil to ease her cancer symptoms, subsequently failing a drug test and getting fired, is entitled to unemployment compensation. The court held that even though CBD is derived from marijuana, the woman violated neither the law nor any work rule of her employer by using it. The decision confirms an earlier ruling by the Unemployment Compensation Board of Review, which was appealed by the employer, Washington Health.
Law Enforcement
Family of Louisville Woman Killed in Botched Drug Raid Files Lawsuit. A 26-year-old black Louisville woman who worked as an EMT was killed March 13 when police executing a no-knock search warrant for drugs shot her eight times after taking fire from her boyfriend, another apartment resident. Now, the family of Breonna Taylor has filed a lawsuit accusing officers of wrongful death, excessive force, and gross negligence. The lawsuit alleges that the man police were seeking did not live in the apartment and was already in custody when the raid took place. None of the officers involved have been charged in the shooting, but Taylor's boyfriend, who was not injured in the incident, now faces charges of first-degree assault and attempted murder of a police officer.
International
Amnesty International Denounces Cambodia Drug War Excesses. The Cambodian government's three-year long "war on drugs" campaign has fueled a rising tide of human rights abuses, dangerously overfilled detention facilities, and led to an alarming public health situation -- even more so as the COVID-19 pandemic unfolds -- while failing in its stated objective of curbing drug use, a new investigative report by Amnesty International published Wednesday charges. The new 78-page report, Substance abuses: The human cost of Cambodia's anti-drug campaign, documents how the authorities prey on poor and marginalized people, arbitrarily carry out arrests, routinely subject suspects to torture and other forms of ill-treatment, and dispatch those who can't buy their freedom to severely overcrowded prisons and pseudo "rehabilitation centers" in which detainees are denied healthcare and are subjected to severe abuse. "Cambodia's 'war on drugs' is an unmitigated disaster -- it rests upon systematic human rights abuses and has created a bounty of opportunities for corrupt and poorly-paid officials in the justice system," said Nicholas Bequelin, Regional Director at Amnesty International.