The Department of Health and Human Services is messing with Maine's mental health grants because it allows medical marijuana use by students, a ban on potentially kiddie-enticing edibles is headed for the Missouri governor's desk, and more.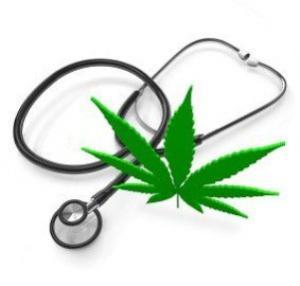 Maine
Maine Loses Federal Mental Health Grants Because of Medical Marijuana. The federal government is cutting off $3.3 million in already approved funding for student mental health services because state law allows students access to medical marijuana. State education officials said "a new requirement" at the federal level cut off the funding for the ongoing program "because of our state's medical marijuana law, which requires schools to allow students who have written certification from their medical provider indicating their need for medical marijuana to receive such treatment while at school." The federal agency making the change is the Department of Health and Human Services.
Missouri
Missouri Lawmakers Approve Bill to Ban Edibles Attractive to Children. Both the House and the Senate voted late last week to approve House Bill 1682, which would ban the sale of edible medical marijuana shaped like fruit, gummy bears, cartoons, or other characters that might be attractive to children. Circles, squares, and other shapes would be okay, though. The bill now goes to the desk of Gov. Michael Parson (R).
Pennsylvania
Pennsylvania Court Rules Worker Fired After CBD Use Caused Failed Drug Test Can Receive Unemployment Benefits. A Commonwealth Court panel has ruled that a health care worker who used legal CBD oil to ease her cancer symptoms, subsequently failing a drug test and getting fired, is entitled to unemployment compensation. The court held that even though CBD is derived from marijuana, the woman violated neither the law nor any work rule of her employer by using it. The decision confirms an earlier ruling by the Unemployment Compensation Board of Review, which was appealed by the employer, Washington Health.